Within the context of healthcare, "out-of-pocket" often refers to out-of-pocket costs – specifically, medical expenses which you pay by yourself, instead of expenses where your insurance foots the bill.
Medical services that are covered by your insurance plan can still have an out-of-pocket component. Out-of-pocket costs include copayments, deductibles, and coinsurance for covered health services. For instance, Affordable Care Act health insurance plans are categorized by metal levels, going from bronze to platinum, in which you'll pay from 10 percent to 40 percent of your costs out-of-pocket.
If your insurance plan doesn't cover a certain doctor or service, you'd be paying for it entirely out-of-pocket – that is, all by yourself.
Most types of health insurance include an annual out-of-pocket maximum, or an amount after which you don't have to pay for anything else out-of-pocket for covered costs, once you've reached that spending amount. This out-of-pocket maximum may or may not include deductibles or premiums when calculated.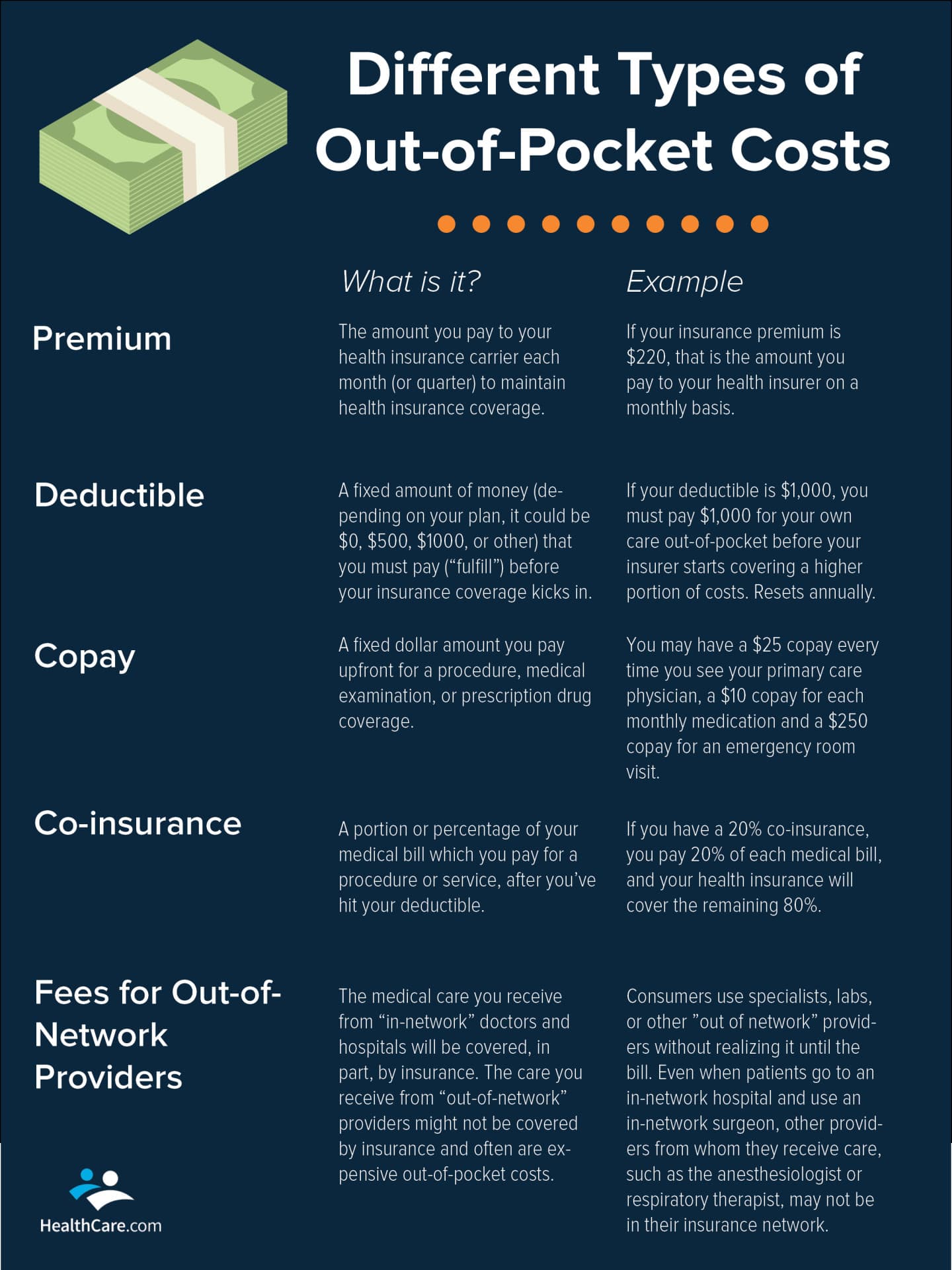 Taking the Next Steps
Not satisfied with the amount of your out-of-pocket costs? Want to check out other plans? Learn more about the different health insurance plans available to you.