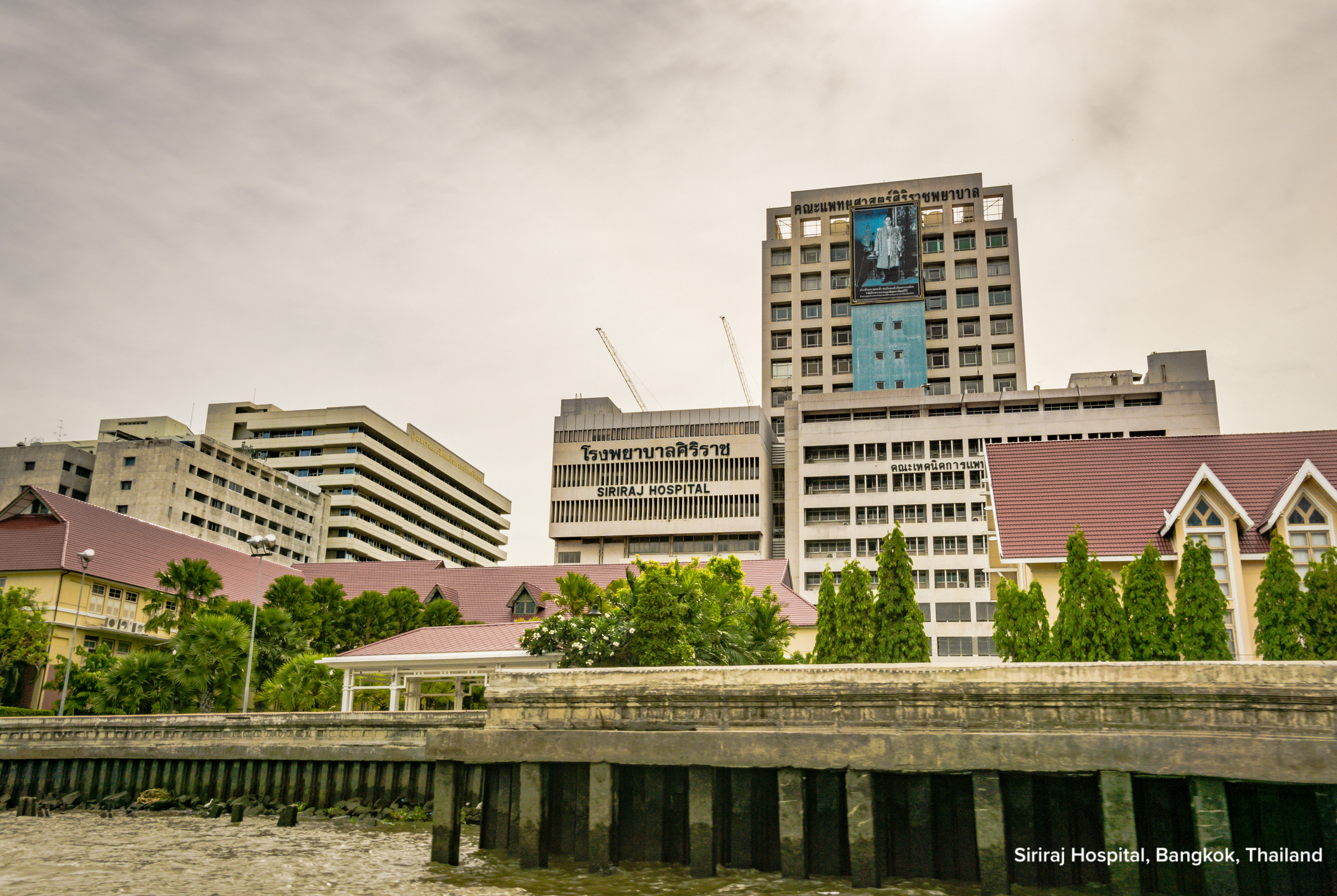 Pricey U.S. healthcare pushes Americans abroad for larger procedures.
Key Findings

More than 787,000 Americans are projected to travel abroad for medical and dental treatments in 2022, topping the pre-pandemic 781,000 in 2019.

Larger procedures costing over $5,000 grew from 5% in 2017 to 22% of total procedures in 2022.

Mexico is the top destination for the U.S.-outbound medical and dental travel markets.

After Mexico, the top destinations for medical travel (excluding dental) in 2022 are Thailand and Turkey.
The number of Americans traveling abroad for healthcare jumped in 2022, as people rushed to take advantage of newly opened borders.
More than 787,000 citizens are projected to travel abroad for medical and dental treatments in 2022, above the pre-pandemic number of 781,000.
HealthCare.com reviewed 2022 figures provided by leading platform Medical Departures, an Expedia for medical travel, though we were not able to independently verify the data.
According to Medical Departures' bottom-up analysis, 263,000 Americans are expected to seek medical treatments overseas in 2022, up from 115,000 in the pandemic year 2020.
Some 523,000 are projected to go abroad for dental treatments, up from 173,000 in 2020.
Medical Departures' Chief Operating Officer Jacob Pope says his firm is on track for 75% year-on-year revenue growth.
Pope says that in 2021 Medical Departures accounted for about 15% of total U.S. outbound business, and that it sends 100,000 or more Americans each year to Mexico alone.
The Number of Americans Traveling Abroad for Healthcare is Rebounding from the Pandemic
Dental Work in Mexico
Medical travel from the U.S. began, and remains centered on, folks crossing the border for dental work in Mexico.
Wendy Ruther, 63, of New York City, first went to Mexico for dental treatment in 2018, combining her treatment with tourism in a favored destination. "I needed an implant, and there was no way I could afford it in the U.S.," she tells HealthCare.com. "So I took a jump. I didn't know anyone who'd done this." Ruther, a freelance writer and editor, went online and came up with Medical Departures' sister firm Dental Departures.
The clinic she found through the platform was in historic San Miguel de Allende, central Mexico. It was run by an American dentist, with a Mexican implant specialist trained at NYU. Ruther had preparatory bone grafts, then returned in 2019 for the implants. "I saved an enormous amount of money, and I was happy with the work," she says.
Ruther says the clinic had the latest equipment but was spartan. "I'm fine with that because I'm a backpacker," she adds. "But if I do it again I'll choose a town like Merida or Cancun that caters to an American population."
Ruther's next plan is to get veneers. "I still need so much work including new implants," she continues. "I am tempted to go to Mexico again. But I am also toying with the idea of going to Spain, which isn't as cheap as Mexico, though much cheaper than here."
Major Surgeries Growing in Popularity
Driving across the Mexican border for cheap cleanings and implants remains the backbone of U.S. medical travel, but Americans increasingly seek major surgeries at hospitals in global destinations.
Research by Patients Beyond Borders, a medical travel platform and guidebook, breaks down U.S. outbound patients (circa 2019) as follows:
U.S. Medical Travel by Type
Meanwhile, procedures costing over $5,000 grew from 5% of Medical Departures' total procedures in 2017 to 22% in 2022.
"We've seen a move toward bigger dollar procedures because people can't afford to have them done in the United States," says Pope. "If you go back 20 years, medical travelers were people who couldn't afford to have basic stuff done–folks who live near the border going across for cleaning and crowns. That's not what we're seeing now. It's people from all over who couldn't afford bigger procedures in the U.S."
Americans Are Going Abroad for Increasingly Large and Costly Procedures
Pope says one reason areas like orthopedic surgery are growing in popularity is that U.S. insurers sometimes deny approval for procedures like knee replacements for the reason that the minor quality of life improvement doesn't justify the treatment.
Even if the procedure is approved, waits can be long and copays onerous. "The cost of a total knee replacement in the U.S. is $35,000 to $60,000, and it's not uncommon even for insured patients to pay $10,000 to $20,000 out of pocket. But even in Spain, where you have a first-world medical system, the cost of a knee replacement is in the $6,000 to $10,000 range."
Given the potential for complications from major surgeries, Medical Departures has been slow to roll out destinations. But it does currently guide clients seeking more involved and expensive procedures to trusted major hospitals in Thailand, Turkey, and Spain. One hospital the firm works with is Siriraj Hospital in Bangkok (pictured above), which is reportedly the oldest and largest hospital in Thailand.
Top 5 Destinations for 12 Common Procedures
Diversifying Destinations
Mexico remains the top destination. Josef Woodman, CEO of Patients Beyond Borders, believes that "Mexico continues to improve vis a vis quality of care, particularly as hospitality and flight services in well-traveled destinations, such as Cancun and Tijuana, continue to mature." He cites the Joint Commission International-accredited Galenia Hospital in Cancun as a good example.
But Americans are also venturing to a growing number of nations in search of affordable healthcare.
"We're now seeing a lot of Americans in particular from the Northeast go to Turkey for procedures," Pope says, "and we're also seeing Americans return to Southeast Asia."
Pope notes that Turkey is the world's cheapest medical destination and didn't shut down during Covid. "As the cost of travel increased recently, we're at a point where flying to a place like Cancun, you're not saving money. On the other hand, a flight to Instanbul is $200-300 more, but you make it up on hotels, and the cost of treatments in Istanbul is 70-85% of the cost in Mexico. If you're going for a $20,000 treatment, you've more than paid your travel costs."
Woodman thinks Colombia will become a leading medical travel destination in the future. "I believe Colombia (which boasts excellent, JCI-accredited care in Medellin & Bogota) will emerge as a known destination for U.S. outbound patients," he says. "Cardiology, bariatrics, cosmetic surgery, and burn treatment are the main specialties there."
Medical Departures Destinations (2019-22)
U.S. Inflation a Key Driver
The high price of healthcare has long pushed Americans abroad for treatments. Add the recent spell of inflation into the mix, and it's no surprise there's been a rebound in the number of citizens traveling overseas for healthcare.
"Inflation is driving dental and medical costs higher," says Patients Beyond Borders' Woodman. "This is encouraging patients (including middle and upper-middle-class patients) to seek cross-border options for care."
Prices for dental services jumped 1.9% in June, the largest monthly rise ever recorded since the U.S. Bureau of Labor Statistics began tracking numbers in 1995. Medical services were up 0.7%.
Procedure Costs: U.S. vs Mexico, Thailand and Turkey
| Procedure | US avg | Mexico avg | Thailand avg | Turkey avg | Mexico savings | Thailand savings | Turkey savings |
| --- | --- | --- | --- | --- | --- | --- | --- |
| All-on-4 | $24,600 | $9,200 | $9,200 | $4,500 | 63% | 63% | 82% |
| Dental Crowns | $1,430 | $500 | $504 | $204 | 65% | 65% | 86% |
| Dental Fillings | $145 | $51 | $54 | $62 | 65% | 63% | 57% |
| Dental Implants | $3,822 | $1,250 | $1,650 | $918 | 67% | 57% | 76% |
| Dental Veneers | $1,273 | $477 | $415 | $267 | 63% | 67% | 79% |
| Dentures | $1,826 | $669 | $623 | $757 | 63% | 66% | 59% |
| Root Canals | $1,171 | $247 | $332 | $97 | 79% | 72% | 92% |
| Teeth Whitening | $650 | $174 | $249 | $135 | 73% | 62% | 79% |
| Bariatric Surgery | $23,000 | $3,500 | $13,250 | $5,500 | 85% | 42% | 76% |
| Botox (per unit) | $16 | $10 | $9 | $7 | 38% | 44% | 56% |
| Breast Augmentation | $7,960 | $4,300 | $4,300 | $3,600 | 46% | 46% | 55% |
| Gastric Band | $11,000 | $5,000 | $7,500 | $3,500 | 55% | 32% | 68% |
| Gastric Bypass | $23,000 | $7,500 | $13,250 | $5,500 | 67% | 42% | 76% |
| Hair Transplant | $9,500 | $4,600 | $5,200 | $2,400 | 52% | 45% | 75% |
| Hip Replacement | $40,000 | $11,000 | $12,000 | $8,700 | 73% | 70% | 78% |
| In Vitro Fertilization | $14,500 | $5,100 | $6,200 | $2,700 | 65% | 57% | 81% |
| Knee Replacement | $40,000 | $15,000 | $13,000 | $8,700 | 63% | 68% | 78% |
| Laser Surgery (per eye) | $2,632 | $1,200 | $2,215 | $1,600 | 54% | 16% | 39% |
| Liposuction | $6,000 | $2,500 | $3,000 | $2,800 | 58% | 50% | 53% |
| Rhinoplasty | $8,483 | $5,000 | $6,500 | $3,100 | 41% | 23% | 63% |
| Sleeve Gastrectomy | $16,800 | $7,000 | $8,000 | $4,000 | 58% | 52% | 76% |
Increasing Comfort with New Methods of Care
In addition to the push factor of costly U.S. healthcare, new developments are lowering barriers, pulling people to medical travel.
"It's well documented that pandemic-driven telehealth has caused patients to become more trusting of new methods of providing care," Woodman explains, "particularly among older people who generally have been more reliant on the traditional in-person doctor visit."
"Pandemic-driven telehealth has caused patients to become more trusting of new methods of providing care."

Josef Woodman, CEO of Patients Beyond Borders
Woodman thinks that telehealth has eroded those boundaries, as well as geographic constraints. He also notes that the relaxation of state statutes governing telehealth has rendered the patient-provider relationship easier and more trusted, encouraging medical and dental travel.
Meanwhile, as Millennials age into elective medical care, medical travel providers are seeing greater market share from a demographic well-familiar with search and vetting product online. "They are also well-traveled, and more apt to accept medical tourism as a commonsense activity, not a marginal act of financial desperation," Woodman says.
Seeking Alternative Treatments
Experts say the vast majority of Americans who go overseas for healthcare do it for cost reasons. But a certain number of patients turn to medical providers abroad who provide treatments unavailable in the U.S.
Jackie Acho, 54, of Shaker Heights, Ohio, sought a type of cancer treatment not offered in the U.S. called Metabolically Supported Chemotherapy (MSCT), offered by a hospital in Istanbul, Turkey called Chemothermia. She had heard of it through an acquaintance from Cleveland who went there with stage 4 breast cancer and came back after 6 months in remission. MSCT combines chemotherapy with a modified diet, hyperthermia, hyperbaric oxygen and infusions of vitamin C and other nutrients.
"I had already been placed into hospice and given 3 months to live," says the business consultant, who chronicles her continuing battle with stage 4 ovarian cancer in her blog. "My Cleveland clinic doctors had washed their hands of my case. Within 3 weeks, we decided to go to Chemothermia and moved to Istanbul for the next 6 months."
Acho credits the treatments with keeping her alive and believes American doctors have much to learn from abroad. "Talking to U.S. oncology teams, they always start with the risks so that we don't sue," she says. American physicians, she says, "need to be patient-centric and entrepreneurial–less focused on covering their asses and more on treating the patients as individuals with different cancers, reactions, and needs."
If You Go
Whether people travel for dentistry, cosmetic or major medical procedures, Americans should keep in mind that most U.S. health insurance will not cover procedures outside the country.
"Patients should balance their U.S. costs against the total cost of overseas procedures and travel, and keep safety as their first priority," says HealthCare.com cofounder Jeff Smedsrud. "Medical travelers should also remember that many countries require U.S. citizens to have travel insurance in order to visit."
Ruther, who visited Mexico for dental services, says she was fine with a barebones clinic, but that others may want a facility more like what they are used to at home. "I advise people to use the services of platforms like Medical or Dental Departures," she says, "and tell them you want a U.S. style place, or that you don't care."
Ruther also stresses the importance of being able to communicate effectively. "Talk to them, and be very specific," she says. "Get 3 names, then follow up yourself. Call the office. Make sure they speak English. It's very important to be able to communicate what you want done."
Resources
Planning
Precautions
Medical tourists should be aware of the risks of traveling with a medical condition or during recovery from a procedure.
Medical travelers should refrain from "price-shopping" for the lowest-cost treatment in a given destination. Paying a little more for an accredited, certified facility helps ensure a rewarding outcome.
Medical tourists are advised to request copies of their medical records should they require follow-up care in the U.S.
Medical tourists should avoid activities such as water sports, sunbathing or drinking alcohol.
The American Society of Plastic Surgeons advises people who have undergone certain procedures to wait 7-10 days before flying.
The American College of Surgeons (ACS) recommends that medical tourists use facilities that are internationally accredited by bodies such as the Joint Commission International or the International Society for Quality in Health Care.
Patients should be informed of their rights and legal recourse before agreeing to travel outside the United States for medical care.