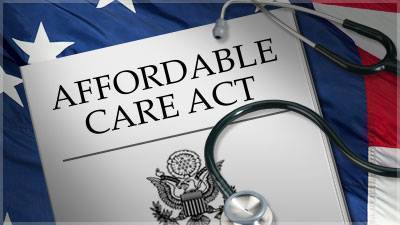 The Affordable Care Act (ACA or Obamacare) offers a "marketplace" for health insurance plans – providing coverage to millions of Americans.
While more than 80% of Americans get healthcare coverage from their employer, Medicare or Medicaid, some people need to buy their own insurance.
The ACA was created with key provisions that were meant to reduce the costs of healthcare in the U.S.:
Establishing a Marketplace where individuals can purchase coverage for themselves and/or their families. Residents living in some U.S. States can enroll through their state Marketplace, while others can use the federal website.
It became illegal for insurance companies to exclude someone with a pre-existing medical condition.
Subsidies can help individuals afford their required insurance. This financial aid is typically paid as tax credits that can be applied to monthly premiums.
How To Buy ACA (Obamacare) Coverage
You can buy your insurance through the marketplace each year during the annual Open Enrollment Period (typically November 1 through January 15). Individuals and families can purchase plans through HealthCare.gov or private companies like Healthcare.com.
How Much Do ACA (Obamacare) Plans Cost?
Every Obamacare plan varies in price. Plans are offered through the Marketplace with metal titles of platinum, gold, silver, and bronze. Costs depend on your location, age, insurer, and what metal level of plan you choose. When selecting a plan, compare your monthly premium, deductible, copays, and coinsurance.
The average monthly 2022 premium for HealthCare.gov enrollees was $111.
Bronze: covers 60% of your healthcare costs – often with the cheapest premiums
Silver: covers 70% of your healthcare costs and is the most commonly picked plan
Gold: covers 80% of your healthcare costs
Platinum: has the highest premiums but covers 90% of your healthcare costs (these plans can be hard to find)
Next Steps
People who are unable to obtain health insurance through their job have the option to purchase it on a Marketplace. All consumers, regardless of any preexisting conditions they may have, are guaranteed coverage when they shop here. For anyone seeking healthcare protection, be sure to check out your state's Marketplace and discover the plans that fit you best.
Article Sources: