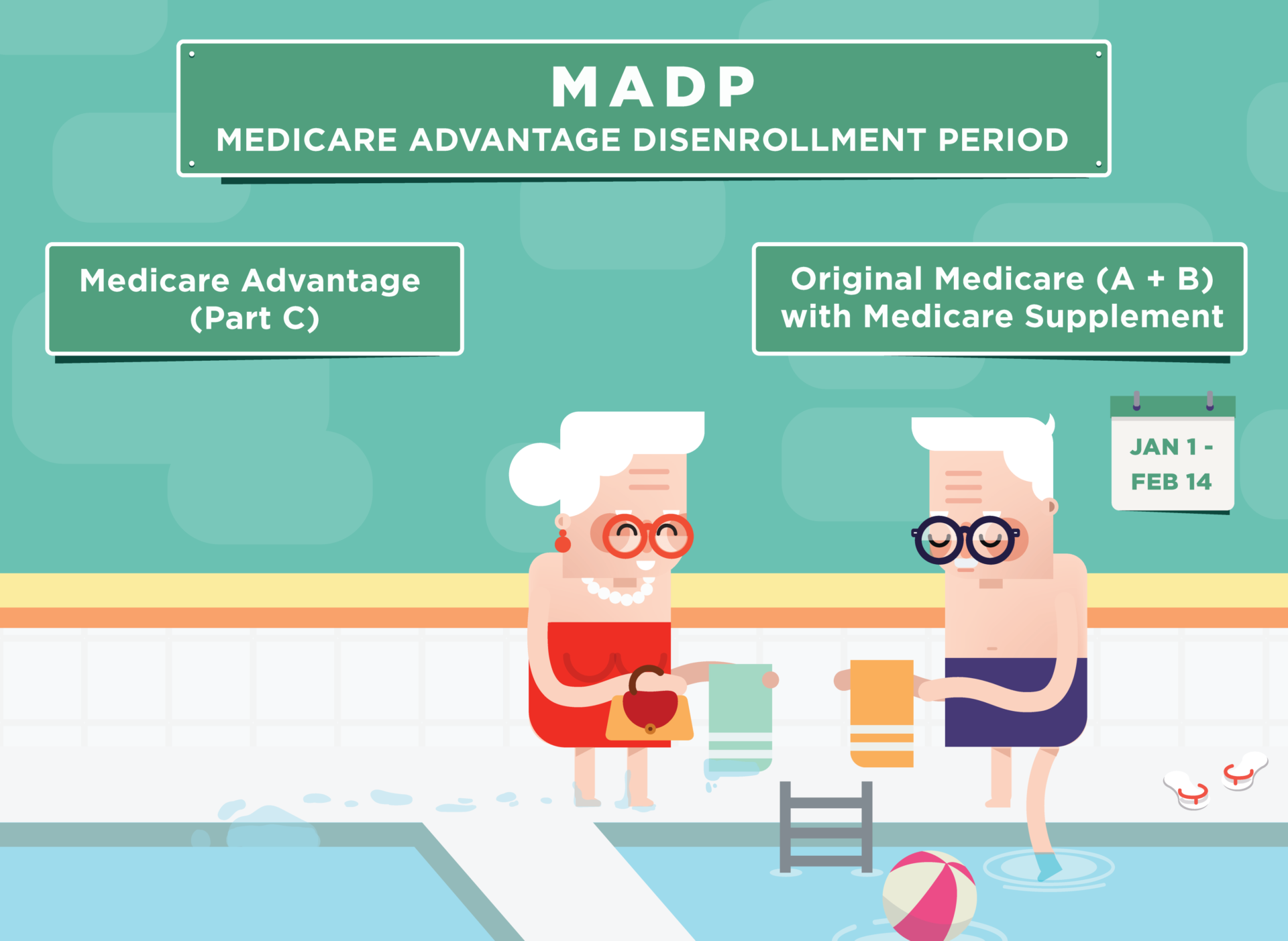 Between 2011 and 2018, there was an additional Medicare holiday to consider. From January 1 through February 14, the Medicare Advantage Disenrollment Period (MADP) gave you one more chance to leave your Medicare Advantage (Part C) plan.
The Medicare Advantage Disenrollment Period will NOT return after 2018.
An extended Medicare Open Enrollment Period replaces the MADP in 2019 and beyond.
MADP History: The MADP originated with the Affordable Care Act in 2011, and was ended by the 21st Century Cures Act in 2016. Some Medicare advocates were concerned by this change – nevertheless, it was a change beyond CMS' power to reverse.
What Was The MADP? If you left your plan during the MADP, you would switch back to Original Medicare (Part A and Part B).
You couldn't join Part C via Original Medicare during that time.
When you left a Medicare Advantage plan during your Disenrollment Period, your Part C plan would last through the end of the month. For instance: if you requested to leave your Medicare Advantage plan on January 27, your last day on the plan would be January 31.
Extra Part A & B Coverage After Your MADP: You could add a Medicare Supplement plan (which pays your out-of-pocket costs) to your Original Medicare if you used the Medicare Advantage Disenrollment Period.
Standalone Medicare Part D After Your MADP: If you used the Disenrollment Period to leave a Medicare Advantage plan, then you could join a standalone Medicare Part D RX drug plan during this time (through February 14). This was available to you even if your coverage didn't include Part D before you left.