Researched by licensed + unbiased insurance experts. Learn More


In a long-overdue move to protect your privacy, the government is mailing new Medicare cards to all 58 million people with Medicare.
Cards are being issued with a new Medicare number to protect you from identity theft.
Your new Medicare card will arrive between April 2018 and April 2019.
You can start using the new card immediately, but your old card will work through December 2019.
Your Medicare benefits will not change.
The new Medicare card will no longer include your Social Security number and signature for everyone to see. However, this much-improved Medicare card will keep the familiar red, white, and blue color scheme. Additionally, your Medicare benefits will stay the same.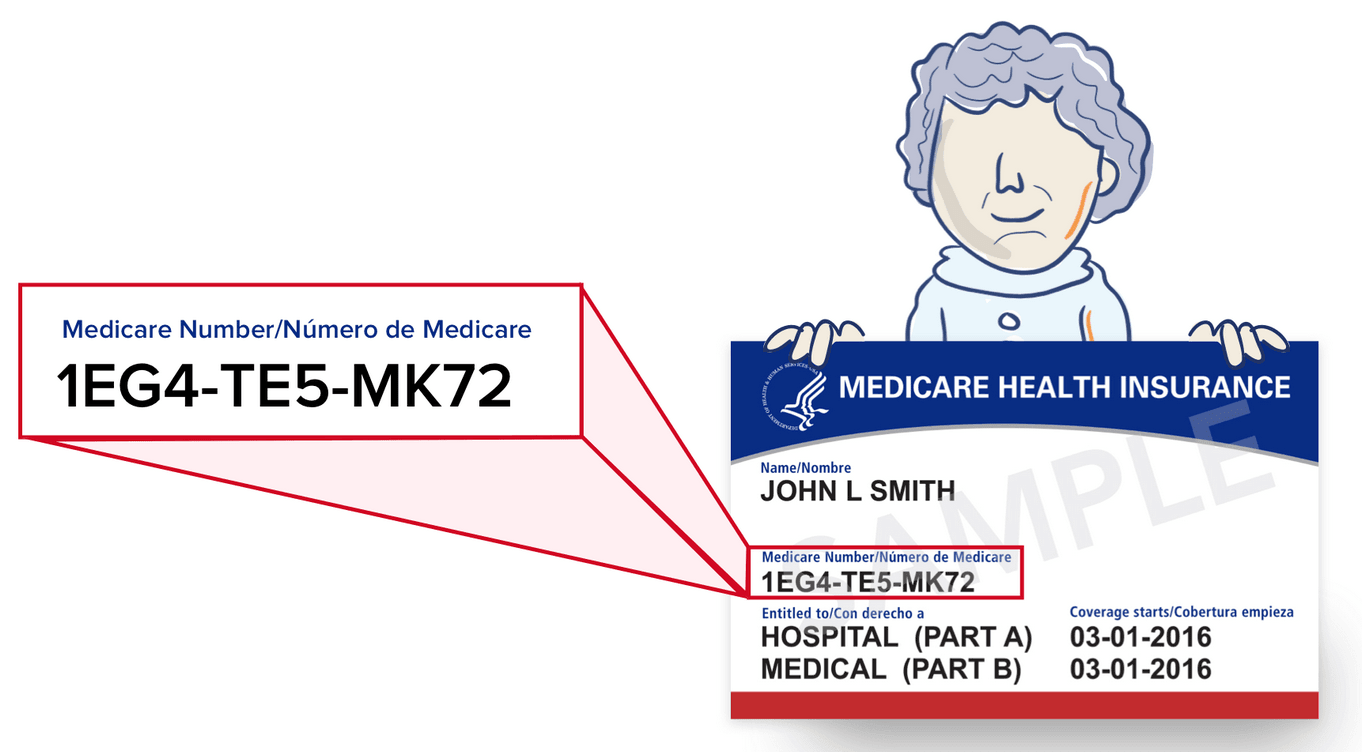 Medicare Numbers Will Replace Social Security Numbers
The new card will come with a unique, personal Medicare number (also called a Medicare Beneficiary Identifier or MBI). Your new Medicare number will be made up of 11 random letters and numbers. These secure numbers are confidential and private, like your Social Security number.
Your Medicare number will replace your Social Security number for Medicare billing purposes. Removing your Social Security information from your official Medicare card will help protect your identity. Lawmakers, Medicare administrators, and the general public requested this change. But, identity thieves are very upset.
If You Lose Your Medicare Number: visit MyMedicare.gov to look up your number or print a replacement card.
The New Medicare Card Protects Your Private Health Information
Your signature and gender information will also be taken off of your card. With these changes, it's much harder for stolen cards or unscrupulous doctors to put you in danger. Historically, Medicare cards were not intended for use as identity documents.
Medicare Supplement and Medicare Advantage companies have been asked to remove Social Security numbers from their cards as well.
Positive Design Changes
The new Medicare card will be smaller than before, so that it's easier to store along with your credit cards. As a result of the redesign, the card will be simpler for you and your doctors to read.
If your card is lost, stolen or damaged, you'll be able to replace it as usual. The new card should be easier to protect now that it's a different size.
The new Medicare card will also decrease regional oddities between cards. All new cards will be bilingual, with sections in both English and Spanish. Cards will arrive on white paper if they previously used color paper, even for Puerto Rico.

When Will I Get My New Medicare Card?
Your new Medicare card will arrive sometime between April 2018 and April 2019. The Centers for Medicare & Medicaid Services – which handles the cards – will begin to send information about the new Medicare card to you in early 2018.
| Group#: | States: | Sent On: |
| --- | --- | --- |
| #1 | Delaware, District of Columbia, Maryland, Pennsylvania, Virginia, West Virginia | April – June '18 |
| #2 | Alaska, American Samoa, California, Guam, Hawaii, Northern Mariana Islands, Oregon | April – June '18 |
| #3 | Arkansas, Illinois, Indiana, Iowa, Kansas, Minnesota, Nebraska, North Dakota, Oklahoma, South Dakota, Wisconsin | after June '18 |
| #4 | Connecticut, Maine, Massachusetts, New Hampshire, New Jersey, New York, Rhode Island, Vermont | after June '18 |
| #5 | Alabama, Florida, Georgia, North Carolina, South Carolina | after June '18 |
| #6 | Arizona, Colorado, Idaho, Montana, Nevada, New Mexico, Texas, Utah, Washington, Wyoming | after June '18 |
| #7 | Kentucky, Louisiana, Michigan, Mississippi, Missouri, Ohio, Puerto Rico, Tennessee, Virgin Islands | after June '18 |
Medicare will mail new cards in random order, based loosely on where you live. New Medicare enrollees will get the updated card when they first sign up. Due to the difficulty of printing tens of millions of new cards, you may not get the card at the same time as your neighbor.
How Long Will Your Old Card Continue To Work?
The "transition period" during which you can use your old or new Medicare cards will end on January 1, 2020. After this time, medical providers won't be able to treat you without using the Medicare number on your new card. Although the transition could be delayed, you'll want to plan to start using your new card at once.
Your old card will still work for a time after you get a new Medicare card in the mail. You'll have to start using your new card, with its Medicare number, about one year after all the last cards have been mailed out.
The Centers for Medicare & Medicaid Services strongly recommends that you destroy your old card once a replacement card arrives. Scratch out your social, frame your old card, and put it on the wall. Keep it as a backup. Give it to your grandchildren. You won't need it once it's replaced – you get the idea.
Medicare Advantage Members and RRB Beneficiaries Will Also Be Affected
Medicare Advantage: If you have Medicare Advantage (Medicare Part C), then you probably don't carry your Original Medicare card on a daily basis. You'll still receive a replacement Original Medicare card with a new Medicare number in the mail. This change will keep your information more secure if you do need to use your Medicare card.
RRB: If your Medicare coverage comes from the Railroad Retirement Board, then you'll get a new Medicare card too. Your card will have a Medicare number in place of your Social Security number. As with many of your Medicare communications, it will come from the Railroad Retirement Board instead of the Centers for Medicare & Medicaid Services.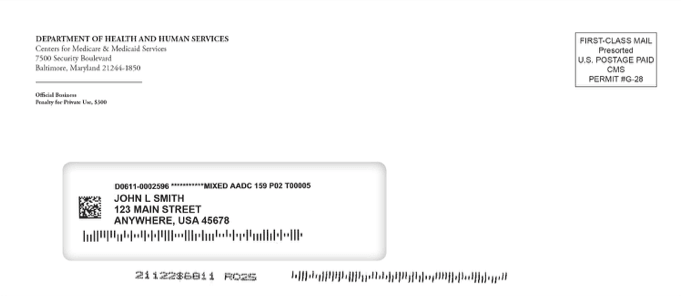 You Don't Have To Do Anything To Get The New Medicare Card – But Check Your Address!
Safety from scammers is still important when dealing with Medicare. Remember that no government agency will ask you to give personal or private information in order to receive your new Medicare card and Medicare number.
You don't have to pay for the new card, and you don't have to provide any personal information. In fact, you don't have to do anything at all to receive it.
Since your card will come in the mail, you'll want to make sure that your mailing address is up to date until it arrives. Change your address on file with Social Security by calling 1-800-772-1213 if you've moved recently.
Still have space in your wallet? As you go through your Medicare files, take the chance to review your Medicare benefits. Use our Medicare search tool to discover affordable extra coverage near you.