Researched by licensed + unbiased insurance experts. Learn More
The most common benefits you'll look forward to when changing your Medicare Advantage plan (also known as Medicare Part C) are lower prices on prescriptions, smaller monthly insurance premiums, and access to a greater number of doctors.
Changing plans may bring up challenges, too. Licensed Medicare agents see seven common errors that seniors make when switching Medicare Advantage plans.
You can get help correcting these initial Part C mistakes – but you can also be comfortable with switching Medicare Advantage plans on your own!
Common Problems from Having the Wrong Medicare Advantage Plan
Staying on a plan that serves you poorly can cause a number of issues, like:
Being stuck on the phone with unmotivated customer service,
Overpaying each year for prescriptions by $500 to $1,000, or more,
Your old doctors not accepting the plan you choose,
Your new doctors leaving your Medicare Advantage plan after you enrolled in it.
Above all, not knowing how to compare plans can leave you indecisive and afraid to switch to a better plan. What a shame!
Mistake #1 – Not Understanding the Difference Between an HMO and a PPO
There are several types of Medicare Advantage plans, but most people who enroll in one will choose either an HMO or a PPO.
HMO (Health Maintenance Organization) plans are generally lower in cost, and sometimes even sport a $0/month premium. They generally also have lower doctor copayments than a PPO. But, an HMO will typically have a finite network of doctors for you to see. Go outside the network and your insurance will not pay the bill, with limited exceptions.
A PPO (Preferred Provider Organization) plan will generally cost you a little more than an HMO and have slightly higher copayments. However, it will include out-of-network coverage. That gives you a greater choice of doctors, which is important if you travel often or have many specialists to see.
Mistake #2 – Choosing a Plan That Has Poor Coverage for Your Prescriptions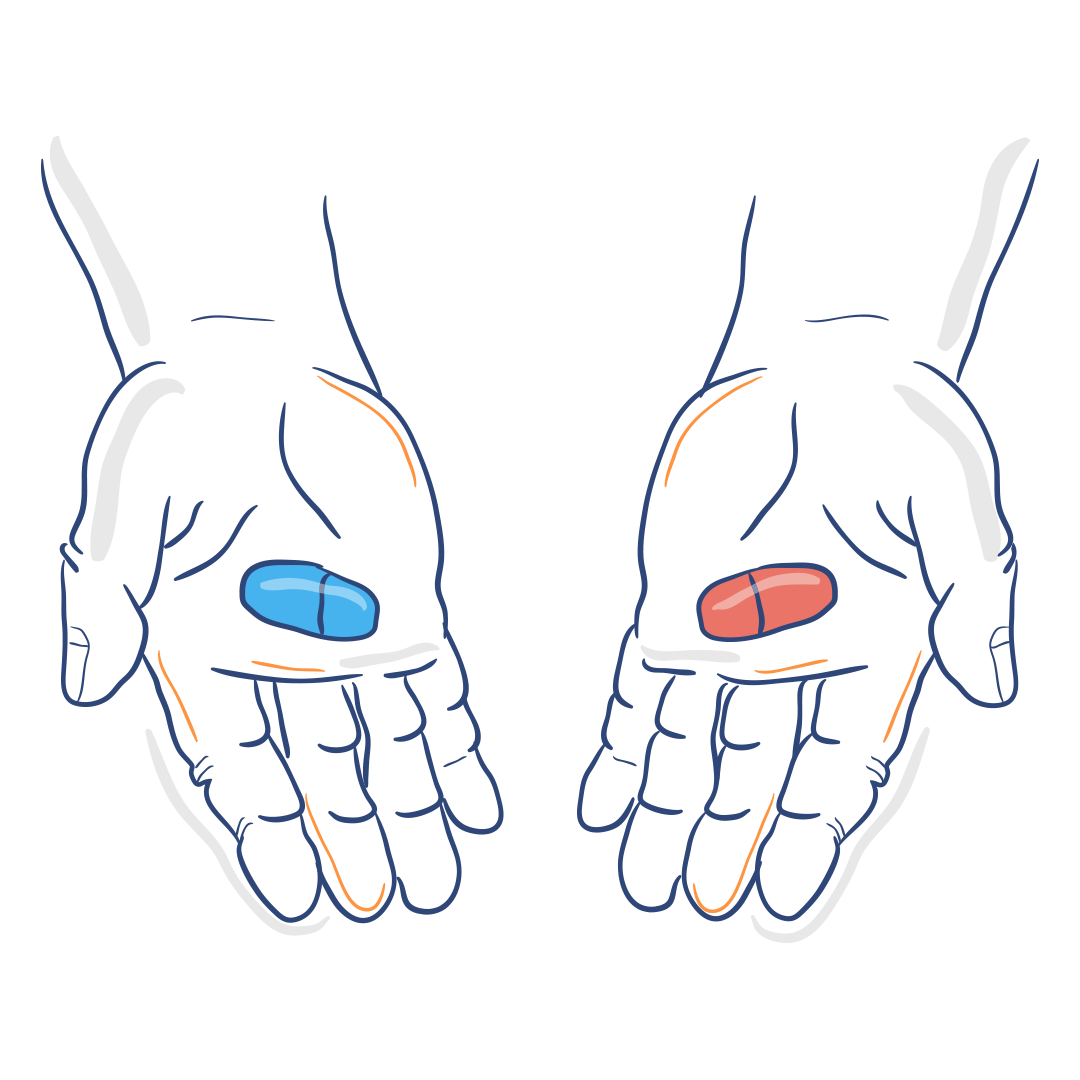 Most Medicare Advantage plans include Medicare Part D prescription drug coverage – but not all Part D coverage is the same. This is an expensive mistake.
By far the biggest difference among Medicare Advantage plans with Part D is the price you'll pay for your prescriptions. Each plan has its own formulary (a list of prescriptions) that it covers. That's why the prices of individual prescription drugs vary widely among plans.
Part D differences are one reason why the best plan for your spouse, neighbor or friend probably won't be the best plan for you. Even among different Medicare Advantage + Part D plans offered by the same insurance company, copayments on prescriptions can vary widely.
Thankfully, it's very easy to choose between plans by comparing their prescription drug prices. After you go through the comparison once or twice, it becomes straightforward. Afterwards, it's a simple matter to repeat the process each year.
Why would you want to compare every year? To save money, of course! And to make sure you always have the best plan for your particular prescriptions.
Mistake #3 – Choosing a Plan With a Painfully Small Number of Doctors
Some Medicare Advantage plans – particularly HMOs –  have "closed" networks. That means that your insurer will only pay the medical professionals that are part of their network, and won't help you see anyone else. Of course, some HMOs are so huge that they have thousands of doctors signed up who take their insurance, especially around large metropolitan areas.
If you like the idea of a small monthly premium plan – NO premium in many cases! – the chances are good that you can find enough doctors you'll like among the hundreds who take your HMO plan in a big city.
Before you enroll in any plan, look at its list of in-network doctors on the insurance company's website. If you have doctors that you want to stay with, and you want an HMO, first make sure they are listed on that insurance company's website as "in-network".
Here, you can see the appeal of a Medicare Advantage PPO. In addition to their in-network doctors, PPOs let you see doctors outside the network, as long as the doctors you see agree to bill your insurance company. Ask the doctor's office in advance if they take your particular plan. PPO out-of-network coverage gives you access to a greater number of doctors, although you might have to spend a little more on out-of-network copayments.
Mistake #4 – Not Understanding Your Right to Switch Plans
Many seniors seem to needlessly fear that their chronic health problems will prevent them from switching to a better Medicare Advantage plan. Not true – unless you are on dialysis, which is a special circumstance. Otherwise, you can change Medicare Advantage plans from October 15 through December 7 each without answering a single health question. This is called an Annual Election Period.
Now you know why you receive so many advertisements during the Annual Enrollment Period. Every Medicare Advantage company wants you!
Why do insurers want you if you have a lot of health problems? Simple. The more chronic health issues have, the more money the government gives your Medicare Advantage insurer to take care of you. It's only fair.
Mistake #5 – Using the Wrong Criteria to Make a Purchase Decision
Sure, your friends will tell you how great their Medicare plan is. But your prescriptions are not the ones they take, and their doctors are not yours. So, their plan will not typically be the best one for you.
Besides…maybe they don't have the best plan for their circumstances anyway?
Mistake #6 – Not Knowing That You Have the Right to Use Your Health Insurance as Much as You Need
The government pays your Medicare Advantage provider a set amount each year to treat your health needs. The more chronic ailments you have, the more your plan receives to care for your health. The monthly premium you pay is a token charge — it's actually unrelated to your health.
This is a big point. People who suffer major health problems, like heart attack or a stroke, can become afraid to change their insurance. They might fear their monthly premium will go up. Not true.
On that same note, it's in your insurer's best financial interest to give you all the testing and treatments you need to get healthy and to stay out of the hospital. Hospital bills are huge and eat into their profits more than tests and treatments would. So, use your insurance to get healthy and to stay healthy. That's what everyone wants.
This mistake comes up at the worst possible times. Suppose you travel to a friend or relative's home, stay for several weeks, and get sick. That would be a bad moment to learn your insurance does not cover many doctors in that area (or even has no network of doctors there). Not good.
If you have an HMO, before traveling you could call your insurer and ask for a list of their doctors in the area you are traveling to. Typically, HMO coverage is best near major cities.
Travel is a relative strength of Medicare Advantage PPO plans over Medicare Advantage HMOs. To get paid by your PPO plan, your doctors only have to be signed up to accept most patients with Original Medicare (Medicare Part A & B). The doctor does not have to be signed up as a member of your PPO's network to get paid. You might, though, pay higher out-of-network copayments.
Summary
It's easy to join Medicare Advantage (Medicare Part C) plans, whether you are new to Medicare or just want to find better coverage. Don't worry – choosing the best Medicare coverage for your particular needs can confuse anyone.
In large metropolitan areas there are typically dozens of Medicare Advantage plans to compare, each with their own advertising claims. Just keep these tips in mind.