With the dawn of Obamacare, a new era of healthcare reform declared every American would have access to health insurance – and would also be required to buy a health insurance plan – by law. Today the Internal Revenue Service has become the healthcare reform intermediary, and determines who is exempt from the law, and who can be penalized for not buying a health insurance plan.
If you lack health coverage, you're fined an Obamacare tax penalty for no insurance. For the 2017 and 2018 tax years, the penalty for not carrying health insurance was $695 per person (and $347.50 per child) OR 2.5 percent of total household income — whichever was greater. This fine is applied to your income taxes, and you then pay the penalty when you complete your filing.
2019 UPDATE: The Obamacare penalty is no longer in effect starting January 1, 2019. However, the penalty will still be applied to your 2018 taxes (that you file in 2019) if applicable. Only MA, NJ, and DC have chosen to continue local tax penalties at this time.
How to Pay the Obamacare Tax Penalty for No Insurance
Here is a breakdown of how the process works. When you file your taxes, you are first required to complete a Form 1095-A, which asks for:
Information regarding individuals receiving health insurance coverage in your household (Social Security number, date of birth);
Policy details such as start and termination dates;
Monthly premium amounts paid; and
Monthly premium tax credits throughout the year (the subsidy you received to help reduce the monthly cost of your health insurance plan)
This form helps itemize your health insurance purchases for the year. Once this itemized statement is complete, you can complete Form 8962. Form 8962 helps you claim your tax credit and reconcile the amount of subsidy you received against the amount you were eligible for. If the total amount of subsidy you received was less than what you were owed, you will receive a refund. If your income increased and you did not report the adjustment to your income for the year, you will be required to pay back some or all of your Obamacare health insurance subsidy.
For illustrative purposes, let's look at a couple who lives in Calumet County, Wisconsin. This couple lives on one income of $40,00 a year. Based on their income, they are eligible for a subsidy of $373.01 to help lower the cost of a healthcare plan. They sign up for health insurance for around $200 a month, which would normally cost approximately $575 a month if they were paying full price.
In the middle of the year, one of the spouses decides to get a part time job. By the end of the year, this couple's income has increased from the original estimate of $40,000 to $50,800. Because they did not report the increase of income to the federal government, they are now responsible for paying back the subsidy dollars they received when they filed their income taxes.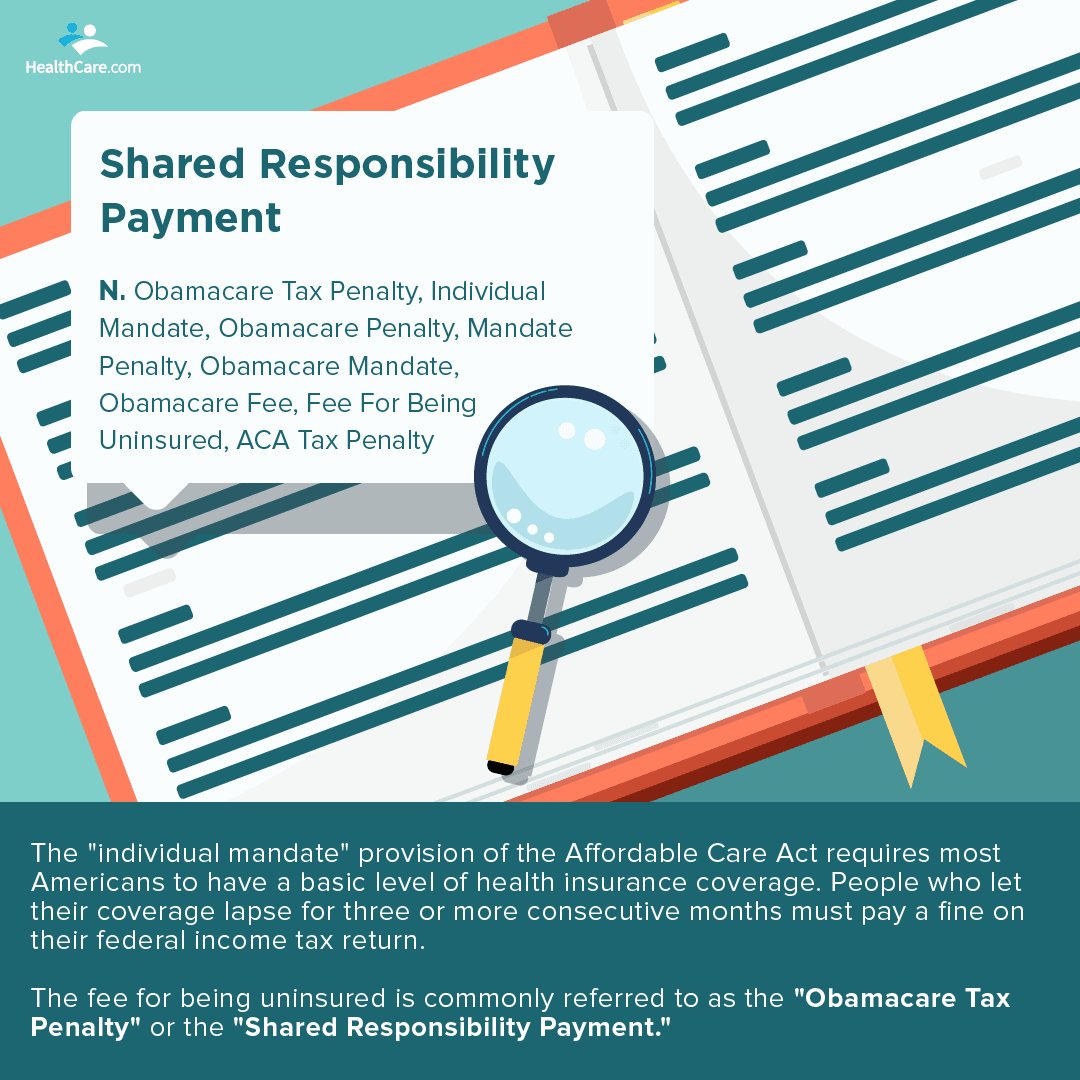 Exemptions to the Obamacare Tax Penalty
If you don't have health insurance for several months in one year, you might not have to pay a fine. The federal government allows individuals to go uninsured for up to three months in one year.
There are other exemptions as well. You can avoid paying the penalty if:
The cheapest health insurance plan costs more than 8 percent of your income (known as the "affordability exemption");
Your household does not make enough money to even file a tax return;
You are federally recognized as a Native American or qualify for healthcare through an American Indian provider;
You belong to a religious group that is recognized as opposing health insurance benefits as part of its beliefs;
You are part of a healthcare sharing ministry;
You are in jail, prison or a correctional facility; and
You do not live in the United States.
The cost of a healthcare plan is determined by age, ZIP code and tobacco status. If you don't believe you can afford a health insurance plan, there are other options. You can try to get an exemption based on the list above, you can see if you qualify for Medicaid or you can investigate short term health insurance. You would still be responsible for paying the tax penalty if you purchased short term insurance, but the overall cost of paying the monthly premiums and the tax penalty could still be less money over the course of one year.
Editor's Note: This article was reviewed for accuracy for the 2018 tax year. The Obamacare penalty is still in effect through January 1, 2019.
Taking the Next Steps
It's important to know all your healthcare options before deciding on your health insurance coverage.
For More Reading:
Get a Free Health Insurance Quote
Get an instant quote for health insurance plans
Compare prices from over 300 carriers
Find a plan that fits your budget