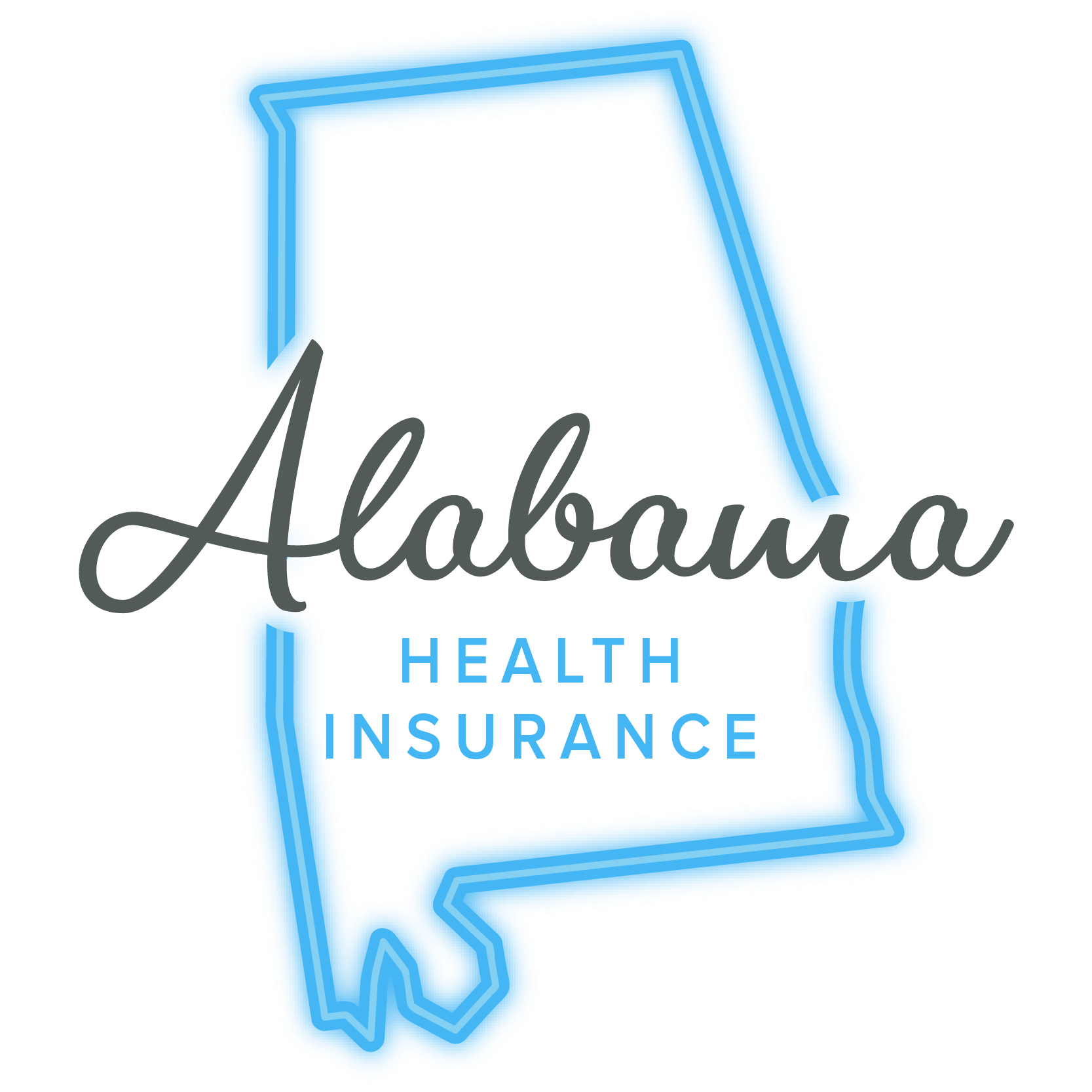 With most of the Affordable Care Act's major provisions now in effect, the nation's health insurance marketplace has undergone a significant transformation. Obamacare impacts individuals, families and small business owners alike.
Most Alabamians are requested to have minimum essential coverage unless they qualify for an exemption; however, the law is designed to make health insurance more accessible and affordable with income-based financial assistance and one-stop shopping via state-based health insurance marketplace and federally facilitated exchanges.
Meanwhile, the private marketplace remains a place to shop for quality, affordable health insurance plans that meet ACA requirements.
The following guide offers a glimpse at the health insurance marketplace in Alabama, including individual and family health plans, small group health plans, coverage for high-risk applicants, mini-COBRA continuation coverage, Medicaid, and CHIP.
Health and healthcare in Alabama
The Department of Health and Human Services reported that 97,870 individuals in Alabama selected a marketplace plan through the exchange from Oct. 1, 2013, through April 19, 2014.1 In 2015, the number of individuals in Alabama enrolled in a marketplace plan increased to 171,641 during the open enrollment period.2
Alabama ranked 43rd in United Health Foundation's 2014 America's Health Rankings.3 Its strengths include a low prevalence of binge drinking, high per capita public health funding, and moderate immunization coverage among children. The challenges Alabama faces include high prevalences of obesity, physical activity and diabetes; a high prevalence of low birthweight and high infant mortality rate; and limited availability of dentists.
Alabama individual and family health insurance
When the Obamacare health insurance exchanges opened for 2014 enrollment, Alabama opted for a federally facilitated health insurance exchange. The state's residents may use the brokers or websites to shop for individual and family coverage.
Alabamians who join Affordable Care Act health insurance may be eligible for income-based subsidies, including premium tax credits that may be applied to any metal plan and cost-sharing subsidies that apply to silver plans.
Alabama small group health insurance plans
In Alabama, small businesses with 50 or fewer employees may purchase small group health insurance plans through the federally facilitated Small Business Health Options Program marketplace and also in the private marketplace. Small businesses that use SHOP and have 25 or fewer employees may qualify for a Small Business Healthcare Tax Credit.
Self-employed individuals with no employees must apply for an individual health insurance plan on or away from Alabama's federally facilitated exchange.
Alabama state COBRA variations for small groups
The Consolidated Omnibus Reconciliation Act (COBRA) allows those employed by businesses with 20 or more employees to continue their group health insurance plan for a limited time should they lose coverage due to qualifying events such as termination of employment due to reasons other than gross misconduct, a reduction in work hours, divorce or legal separation, and loss of dependency status.
In some states, those who work for a small business and lose health insurance coverage due to a qualifying event may be eligible for health insurance continuation through mini-COBRA or a similar state continuation program. In a few states, these programs may also be extended to those who work for larger companies and exhaust their federal COBRA continuation coverage limit. Mini-COBRA generally works like the federal COBRA continuation coverage, but its terms may vary.
Alabama does not have a mini-COBRA law or state continuation program.
It used to be that health insurance companies could deny applicants or charge them more based on health history and preexisting conditions. When the Affordable Care Act was passed in 2010, many states created federally funded preexisting condition insurance programs or accepted federal funding to assist with similar high-risk pool programs they already operated.8
The Affordable Care Act prohibits this practice for health insurance plans considered minimum essential coverage with effective dates beginning Jan. 1, 2014, and later. As such, the PCIPs and state high-risk pools created to provide health insurance for those once considered uninsurable are being phased out.
Alabama's federally run PCIP program ended April 30, 2014.9 The state's portability risk pool, Alabama Health Insurance Plan (AHIP)10, stopped accepting applications Jan. 1, 2014.11
Medicaid is a state health insurance program for low-income individuals under age 65, pregnant women, children, disabled individuals, and seniors over age 65; it is partially funded by the federal government. In 2014, states were given the option to accept additional federal funding and expand their Medicaid program eligibility to those who make up to 133 percent of the federal poverty level.12
Alabama did not expand its Medicaid program in 2014.13 As a result, there is said to be a coverage gap including those whose incomes are too high for Medicaid but too low to receive federal premium and cost-sharing assistance when shopping the state's federally facilitated health insurance exchange.
The information below is specific to Alabama's Medicaid program:
| | |
| --- | --- |
| Medicaid expansion | No |
| Governing agency | Centers for Medicare & Medicaid |
| Administrator | Alabama Medicaid Agency |
| Where to apply | insurealabama.adph.state.al.us |
| Phone number | 800-362-1504 (eligibility questions) |
| More Information | medicaid.alabama.gov |
| Eligibility16 | Income and resource requirements vary by category; some groups covered include low-income pregnant women, children, individuals with disabilities, individuals age 65 and older, some parents and caregivers. |
| Open-enrollment period | Year-round in all states |
The Children's Health Insurance Program is a partnership between the states and federal government. CHIP provides health insurance to uninsured children who meet certain eligibility guidelines.
The information below is specific to ALL Kids, Alabama's health insurance program for low-income children:
Get a Recommendation and Free Health Insurance Quote
Get a personalized recommendation in minutes
Free, instant quote to compare over 300 carriers
Optional enrollment help if you need it
1 Kaiser Family Foundation http://kff.org/other/state-indicator/state-marketplace-statistics-2014/.
2 Kaiser Family Foundation http://kff.org/other/state-indicator/state-marketplace-statistics-2015/.
3 United Health Foundation. 2014 America's Health Rankings Annual Edition. "Alabama Annual State Health Rankings." http://www.americashealthrankings.org
4 National Conference of State Legislators. Coverage of Uninsurable Pre-Existing Conditions: State and Federal High-Risk Pools. Updated April 2014. http://www.ncsl.org/research/health/high-risk-pools-for-health-coverage.aspx.
5 Pre-Existing Condition Health Insurance Plan. "PCIP Coverage Ended April 30." N.D. https://www.pcip.gov.
6 National Association of State Comprehensive Health Insurance Plans. "States that Have Risk Pools." http://www.naschip.org/states_pools.htm.
7 Alabama State Employees' Insurance Board. http://www.alseib.org/HealthInsurance/AHIP/Default.aspx.
8 Centers for Medicare & Medicaid Services. "Medicaid Expansion & What It Means for You." HealthCare.gov. N.D. https://www.healthcare.gov/what-if-my-state-is-not-expanding-medicaid/.
9 Centers for Medicare & Medicaid Services. "Alabama." Medicaid.gov. N.D. http://medicaid.gov/Medicaid-CHIP-Program-Information/By-State/alabama.html.
10 The Henry J. Kaiser Family Foundation. "The Coverage Gap: Uninsured Poor Adults in States that Do Not Expand Medicaid." April 2, 2014. http://kff.org/health-reform/issue-brief/the-coverage-gap-uninsured-poor-adults-in-states-that-do-not-expand-medicaid/.
11 Ibid.
12 Alabama Medicaid Agency. "Qualifying for Medicaid." http://www.medicaid.alabama.gov/CONTENT/3.0_apply/3.2_Qualifying_for_Medicaid.aspx.
13 Alabama Public Health. "Does Your Child Qualify?" http://www.adph.org/allkids/index.asp?id=2923.