Pet health insurance may not make sense right now, but looking into a policy now may help you avoid thousands of dollars in veterinary costs down the road.
For many, having a pet is one of the greatest joys in life. Despite the incomparable companionship provided by pets, the costs of caring for one can make you question your decision to take on that additional member of the family; like humans, pets can be struck with unexpected health care needs. This is where health insurance for pets can come in handy.
How Much Do People Really Spend on Pets?
We humans spend an insane amount of money on our pets. According to the American Pets Products Association (APPA) an estimated $16.62 billion dollars was spent on United States veterinary care in 2017.
Per the APPA:
The average cost of a routine vet visit: $257 (for dogs) and $182 (for cats); and
The average cost of an additional surgical visit: $474 (for dogs) and $245 (for cats)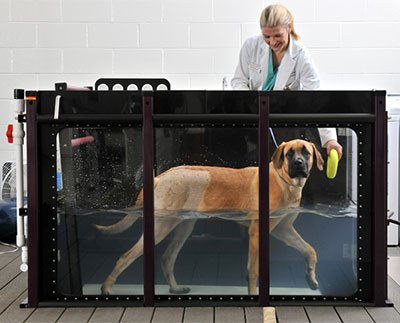 Much like humans, animals are prone to accidents that may require care outside of routine check-ups. The average costs estimated by the APPA are expected to rise as technology improves and as expensive tests such as MRIs and advanced surgeries become more routine for animals.
From personal experience, some dogs even undergo animal physical therapy – water treadmill and all. (My parents spent thousands of dollars on this treatment for our family's Maltipoo when she was experiencing hip joint problems).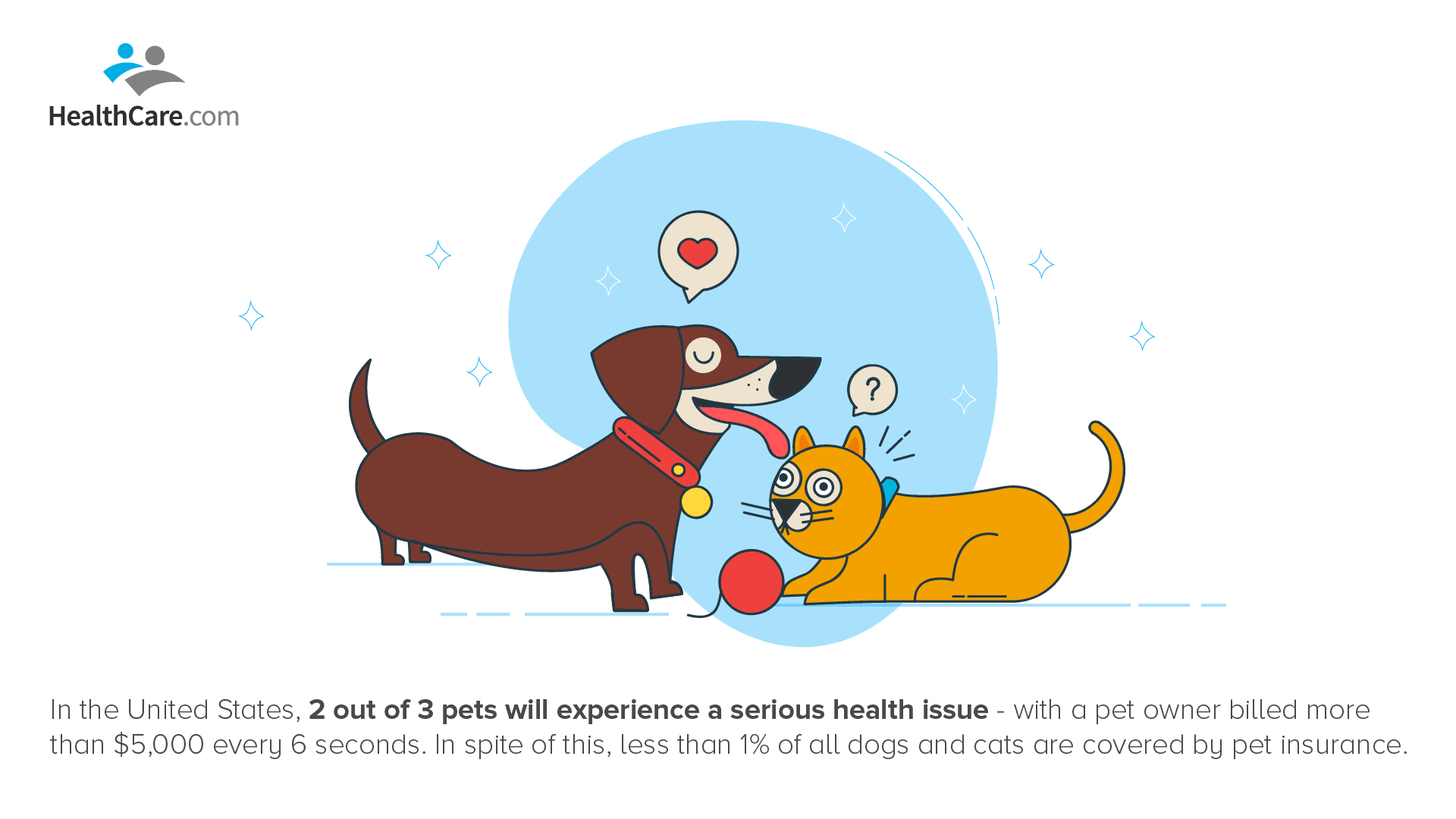 Health Insurance for Pets: What Is It, How Does It Work?
"Pet insurance is a reimbursement model, meaning the pet owner pays their bill at the veterinarian, then submits the proof of payment to us for reimbursement," explains Chris Middleton, president of Pets Best pet health insurance.
Health insurance for pets essentially operates much in the same way like health insurance for humans. Based on your selected plan, you'll be required to pay:
1.) a yearly premium,
2.) a certain copay per visit, and
3.) deductibles up to your set amount.
Your insurance company will reimburse you for the rest.
For example, Figo, a pet health insurance company born out of the startup world, has an annual deductible policy with options ranging from $50 to $200 deductibles per year. You can submit a claim of any size at any time, and once your deductible is reached, Figo covers the remaining costs for the rest of the year (you still pay a copay for each visit). You can also choose varying reimbursement levels with Figo, ranging from 70 to 100 percent.
Once you choose to purchase pet health insurance, you're covered for injuries, illnesses, accidents, and in some cases even routine care.
Three Plan Types You Can Choose From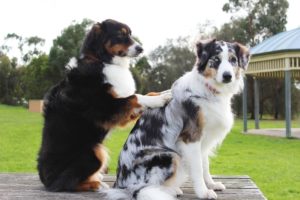 "[Pet insurance policies] cover up to 90 percent of a pet owner's actual vet bills. It is a great way to protect against major medical issues like cancer, hip dysplasia, heart disease, emergencies, etc. It can also take a bite out of annual care like spay/neuter, shots, vaccinations, etc," says Nick Braun, a licensed health insurance agent.
Pet owners can typically choose from three plan types:
Major Medical Plans: Major medical plans are the most comprehensive, and cover unexpected accidents and emergency care, cancer and hereditary illnesses, orthopedic issues, and prescription drugs. The one thing you won't get coverage for with a major medical plan is regular wellness costs such as check-ups and vaccines.
Wellness Plans: If you're looking for a less comprehensive (and less expensive) option, look into a wellness plan. On the other end of the spectrum from major medical plans, wellness plans cover only those routine care costs (shots, exams, vaccinations). You can sometimes add a wellness plan onto your major medical plan to obtain the most comprehensive coverage available.
Accident-Only Plans: Another cheaper alternative to major medical plans, accident-only plans cover only injuries or other unexpected emergencies. They do not have any coverage for wellness care or illnesses, which tend to be more expensive to treat.
How Much Does Pet Health Insurance Cost?
This helpful chart lays out the average costs of major medical plans for the 12 main US pet health insurance companies. Though this chart is great to get a sense of average costs, almost all insurance companies offer a range of plans with different price points and levels of coverage.
Nationwide, for example, starts their pet insurance plans at $10 a month for injury-only or accident-only coverage. Their most comprehensive plan starts $65 a month. This top-of-the-line health insurance for pets covers essentially every type of ailment, including both accidents and illnesses, and even hereditary syndromes. The plan also boasts no age limit for coverage, although plans tend to go up in price as the insuree ages. This plan also will reimburse owners for 90 percent of veterinary bills, and has no maximum benefit.
It's important to note that the price of your pet insurance plan will vary based on pet, age, and even specific breed.
"Generally speaking, routine care will be more expensive for younger dogs because they need vaccinations, spay/neuter, etc.," says Braun. "However, when a major accident or illness happens, costs depend on the treatment – not the pet's age or breed. Pet insurance companies rate breeds based on health issues (likelihood of an illnesses based on hereditary issues) and age. So, a 10 year-old purebred English Bulldog will be more expensive to insure than a mixed breed, 3 year-old dog."
The good news is that as more and more people choose to purchase health insurance for their pets, and more insurers enter the marketplace, costs should go down. With more competition and more choice for consumers, it's likely price and coverage will continue to improve in the future.
When to Purchase Pet Health Insurance and How to Choose the Right Policy
As a rule of thumb, it's best to purchase your pet health insurance policy prior to when you think you'll need it. Unlike humans, pets in America don't have the assurance provided under the Affordable Care Act (sorry – no Obamacare for dogs):
"You should get coverage as soon as possible, before any health issues occur with your pet, since no pet health insurer covers pre-existing conditions," says Middleton. "If your pet is a senior and/or has pre-existing conditions, you may want to consider the accident-only plan. Or get the accident-only plan and add routine care to it."
Middleton also recommends doing your research on different providers before purchasing coverage. "Since pet insurance is a reimbursement model, getting your money back quickly is one of the most important features. On that note, it's also important to look at how they will reimburse you." Some companies will only reimburse customers via a check, while others offer direct deposit to your bank. You should also take into account how you'll need to submit your claims. Since you need to submit claims to receive reimbursement, it's smart to choose a company whose processes are the least arduous for you.
"There are 12 companies and not all are created equal," says Braun.
Even if it seems like health insurance for pets isn't necessary for you right now, it will save you a lot of money and stress in the event that your pet does experience a serious injury or illness. It's worth it to ensure you can get the best possible care, and not worry about the cost, for your furry friend.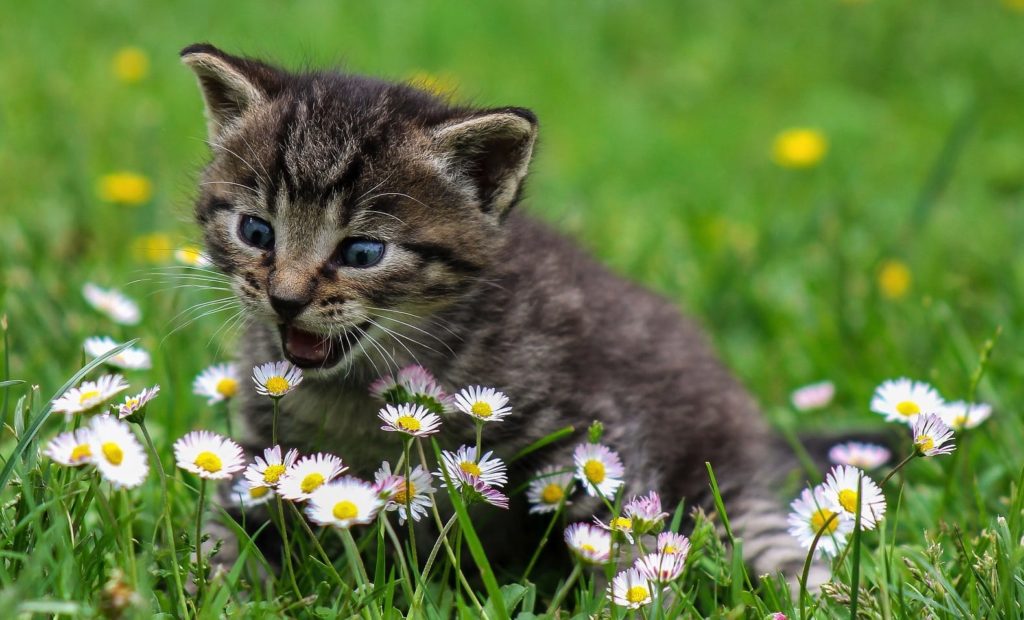 Get a Free Health Insurance Quote
Get an instant quote for health insurance plans
Compare prices from over 300 carriers
Find a plan that fits your budget