Compared to the winter months, why do we feel even more miserable when we catch the flu or cold during the summer?
According to science, that summertime sadness might be due to a seasonal type of virus. Or maybe it's the FOMO from our weekend plans. In either case, to avoid getting sick in the upcoming months you can take preventative measures that will keep you healthy and happy. Here are 4 tips to help you out if you find yourself under the weather this summer.
Tip 1: Boost Your Immune System
Summertime gives us the perfect excuse to stay out late at night and enjoy that extra drink on the beach. Whether or not we want to admit to these guilty pleasures, they might be wreaking havoc on our immune systems.
Try to stick to healthy lifestyle choices, like keeping a regular sleep schedule and eating a well-balanced diet, to prevent getting sick. Developing habits that promote well-being now can have long-lasting effects during the more difficult parts of your year.
Tip 2: Don't Wait Until You Get Sick to Buy Health Insurance
You may wind up overspending if you shop for groceries when you're hungry, or if you pick a health plan when you're sick. Summer is still a good time to think about your current health plan.
Are you especially active for a few months, but don't have major medical health insurance? Short-term health insurance plans are an affordable way to keep yourself safe for the summer. These 90-day plans include coverage for your outdoor health needs like sun sickness or sports injuries. However, short-term plans have some drawbacks – they don't cover pre-existing conditions or get you out of the Obamacare penalty.
Children going to summer camp may also need to have their insurance taken care of in advance. Thankfully, camp insurance is a common scenario for health plans to handle.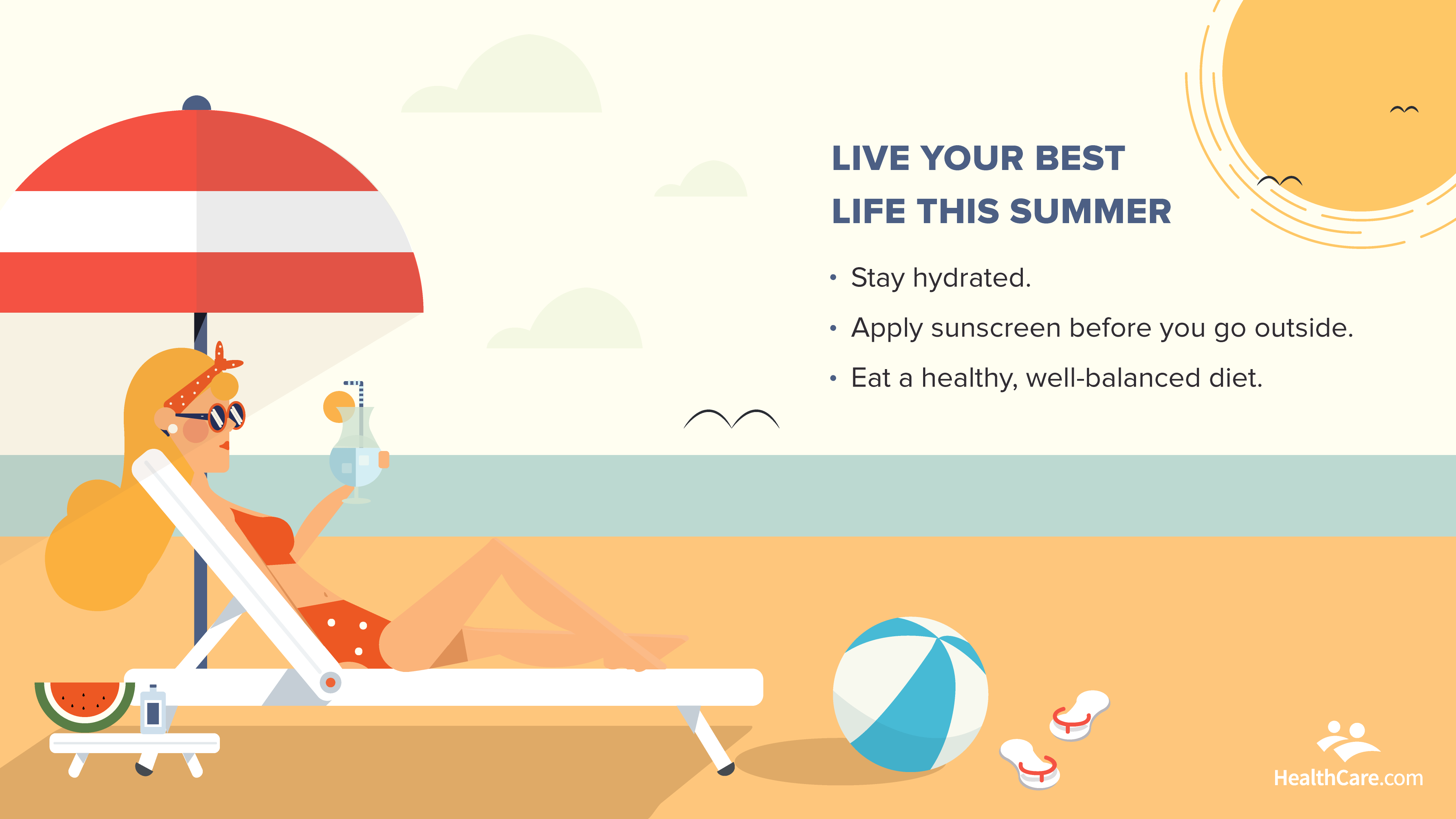 You can also consider if you need to change plans during the upcoming Open Enrollment Period (OEP). Even though open enrollment for the next year will still be a few months away, online search tools can help you determine if your current health insurance is the best option for you.
Because there can be a waiting period between the time you enroll in a health plan and the time you can see a doctor, you shouldn't avoid signing up. It's a misconception that you can only get sick during the winter and not in July. Without health insurance, costs to see a doctor or go to the emergency room can skyrocket.
Tip 3: Stop Blasting Your Air Conditioning
If you find yourself consistently reaching to turn on your air conditioning, you could be weakening your immune system. According to Ron Eccles, the director of the Common Cold Centre at Cardiff University, extremely cold temperatures during the summer can reduce blood flow. This may lower your white blood cell count, making it harder for your body to fight against viruses if you end up getting sick.
Even though it might feel good to have the fan on full blast after sweating in the sun, it can affect your body's ability to maintain temperature.
Click To Tweet
If you're looking to feel better and save some money on your electric bill, try avoiding the "freeze" setting on your air conditioner.
Tip 4: Take Time to Enjoy the Outdoors
Having endured the winter months when the sun disappears at 4PM, you can now enjoy the extended daylight that the summertime offers. Our bodies need vitamin D, also known as "the sunshine vitamin", to support and maintain a strong immune system. You can easily acquire Vitamin D through sun exposure.
Adequate levels of this essential nutrient can also help protect against certain types of cancers and keep you happy as well! Sitting, walking, or biking in the sun for 10 minutes a day can have many benefits. Whenever you get outside, be sure to apply sunblock routinely and stay hydrated.
No matter the time of year, feeling under the weather is an all-around unpleasant experience. As soon as we start sniffling, we have to cancel plans, stay inside, and patiently wait in bed until we feel better. By taking preventive measures this summer, you can avoid getting sick and live your best life. 🏖️
Get a Free Health Insurance Quote
Get an instant quote for health insurance plans
Compare prices from over 300 carriers
Find a plan that fits your budget