The Centers for Medicare and Medicare Services (CMS) created 10 different designs before selecting 1 as the nation's new Medicare card. Newly-revealed prototypes show the importance of Medicare's phone number – and that Medicare beneficiaries hate the color green.
Most seniors can't stand changes to their Medicare coverage. What would they think about changes to their Medicare card?
CMS, the federal agency in charge of Medicare, extensively tested new Medicare card designs to ensure a smooth rollout. They rejected 9 versions of the new Medicare card before settling on a final design. Those 9 prototypes were hidden in CMS' vault, until now.
Comparing the Final Designs: A nationwide consumer survey, released in response to a government records request, shows that the race to meet a 2020 design deadline was well underway by mid-2016. Apart from testing for consumer satisfaction, CMS asked Medicare beneficiaries which design out of 10 looked the most "official". They also asked which designs stood out from other cards in a wallet.
CMS ultimately settled on something close to "design D" – a modern iteration that updated but largely kept the structure and design elements of the old card.
These previously unreleased records show that CMS experimented with changing the iconic Medicare card in major ways, even jettisoning the familiar red, white, and blue color scheme, before settling on a more measured approach.
---
Design C – average rating of 4.35/5 from Medicare beneficiaries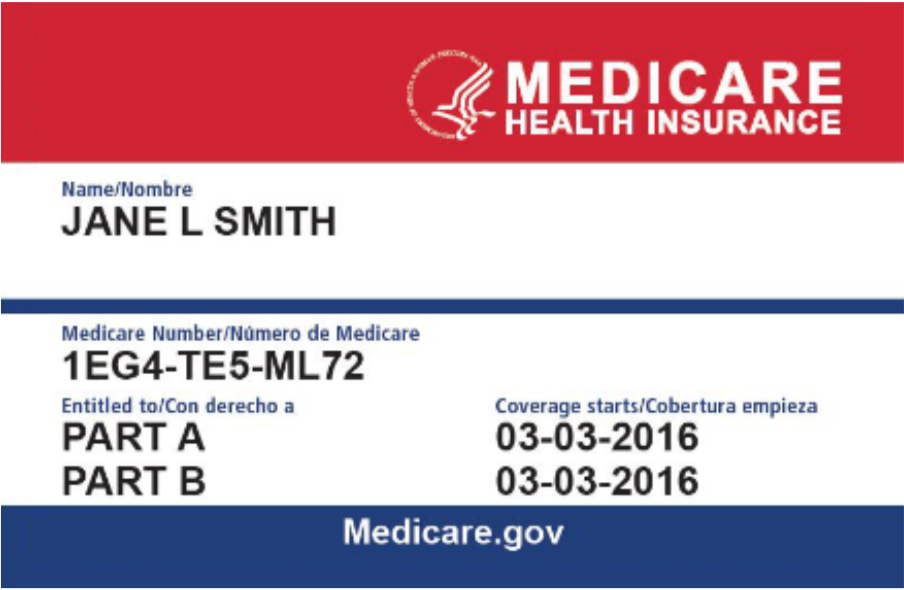 Medicare nearly chose this polarizing design with a bold red header. Fewer people rated it highly compared to other competitive designs. However, the people who liked this card really liked it, with over a third of overall respondents selecting this design as their favorite. Had it not also tested a web address instead of the familiar 1-800-MEDICARE number, it may have won out.
Design A – 4.35 / 5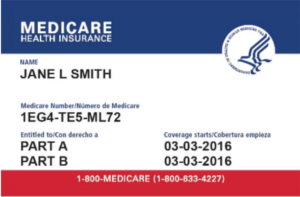 Probably the most similar to the old Medicare card, this red, white and blue model prominently features the CMS logo. This element made it into the final design.
Design D – 4.39 / 5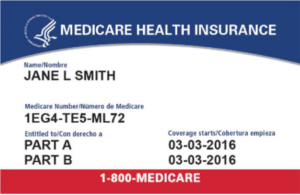 This appears to be the final design for the new Medicare card, earning the best overall rating by an imperceptible margin over 2 other contenders. It scored particularly well on a primary consideration for the government – namely that the highest number of people, 94% of respondents, said the card "looked official".
Design B – 3.75 / 5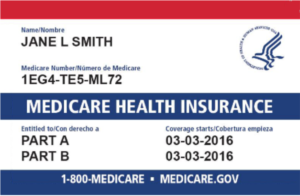 The unusual format garnered a "negative reaction to the middle bar and lack of header text," according to CMS research. Respondents said that the "header looks cut off". Although some people selected it as one of their top 3 choices, virtually no one rated it as their favorite.
Design F – 3.74 / 5
According to CMS, the "clean design" of this card failed to elicit an emotional reaction. A quarter of respondents ranked it as one of their least favorite choices.
Design H – 3.25 / 5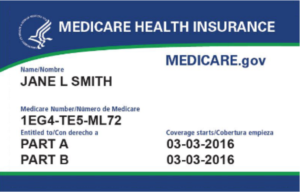 Despite "negative reactions to the green color", this card – the most popular new color design among respondents – still outperformed one red, white, and blue model. Still, only 9 percent of respondents rated it "very positive[ly]".
Design I – 3.08 / 5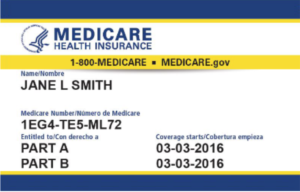 Does this card look like Medicare to you? It had the highest proportion of respondents who said it was dissimilar to anything else in their wallet. The understated CMS survey reports a "negative reaction to the use of yellow color. Association of yellow with highlighters, the sun, corporate logos, or Jamaica."
Design E – 3.03 / 5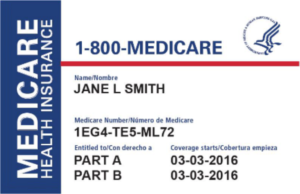 Easy to read, this card did not succeed. CMS found a "strong negative reaction to the vertical blue border, but [support for] the large font size."
Perhaps
some people with good eyesight took offense, as this design had the highest number of people to rate it "very negative"
.
Design J – 3.00 / 5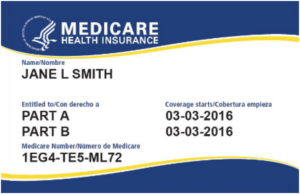 CMS chose to avoid this design after their review found an "association of [the] wave with corporate or non-government entities."
Design G – 2.85 / 5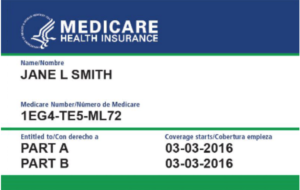 Statistically the worst Medicare card design that CMS has ever produced, this lame card had the fewest number of survey members voice it as their favorite. Over half of respondents considered it one of their bottom 3 choices.
---
Other highlights in the report include "over the top" fraud warnings which made some beneficiaries feel uncomfortable; and several goofs in the Spanish translation which CMS took the time to correct for the final card.
Some elements present in all prototypes were dropped from the final design. Faced with conflicting reactions about whether to keep Medicare's phone number or instead provide a web address on the front of the card, CMS instead opted to remove both.
Of note is how many people with Medicare are ready to leave their old cards behind. Most survey participants said they would destroy their old card immediately after receiving a new one "by using a shredder, cutting it up, or burning it."