There are actually good reasons to bring your phone to medical appointments…besides playing Sudoku in the waiting room! Phones are a tool that help save your money and keep you healthy.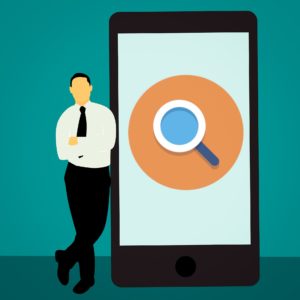 "I only want to get a shoe insole," he told the foot doctor.
"So why are you here for the full visit?" she said. "You don't need to buy medical devices from a doctor's office."
It's true. If you bring your phone to the doctor's office, your doctor will help you look up the appropriate medical equipment on your phone. You may pay less for items by ordering on your own.
More patients than ever scan the barcodes on medical equipment with their Amazon app. Instead of purchasing a marked-up device from the doctor, you can save hundreds of dollars and get same-day shipping!
Special Savings Accounts: If you buy medical goods on a regular basis, there's another tool that helps. Amazon is one of several websites with an FSA/HSA department. The many items in this department are guaranteed eligible for tax-advantaged purchases using your FSA Flexible Spending Account (if you get health insurance through your job) or HSA Health Savings Account (if you're self-employed).
There's also no need to buy items immediately at the doctor's office. Simply keep the purchase information, then order up from your home or work computer.
Phones Take Notes For You
According to Dr. Glyn Elwyn, a Dartmouth researcher, patients "struggle and fail because complex language was used and they don't have a record [of what their doctor said]." The New York Times profiled[1] several other doctors who actually record and upload meetings for patients, so that patients can revisit them later.
According to one survey[2], over half of patients watched video of their visit more than once. As many as 26 percent of patients[3] have already recorded their doctor visit. One suspects that the practice would be even more popular if it was more widely discussed.
If you're not ready to record your session with video, you can also use notes. Play around with your phone in the waiting room to find its default note-taking app. Technically-challenged patients can even email their own notes to themselves.
Have Your Calendar Ready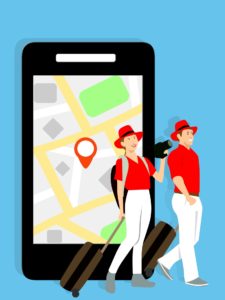 So much of success just comes from showing up. Most of the time, you'll remember to schedule your next medical appointment. But you might forget one time out of thirty – a 3 percent chance that you'll miss your appointment.
A small study of doctor visits in Britain[4], found that around 40 percent of missed appointments were due to people simply forgetting that they had plans.
It's the little things that increase your daily health. Wouldn't you want a tool that increases your health 3 percent? Believe it or not, it's already in your pocket.
Yes, Absolutely Take Your Phone to the Doctor
These days, it's acceptable to take your cell phone just about anywhere. But phone etiquette applies even when we use our phones as a tool. Try to pay attention during the visit, and respect any signs about not interfering with x-rays.
Surprisingly, you should bring your iPhone or Android to the doctor's office.  Having your phone out at the right time could make your visit an affordable one, when you use your smartphone to save on medical equipment. 🤘
Get a Free Health Insurance Quote
Get an instant quote for health insurance plans
Compare prices from over 300 carriers
Find a plan that fits your budget