If you've ever been insured through COBRA, then you probably know about its downside: the price. These alternatives may provide more affordable coverage.
Congratulations! You've left your job and you're getting ready to turn over a new leaf. But wait—you have another important decision to make. Are you planning – are you eligible – to remain on your employer's healthcare plan through COBRA (the Consolidated Omnibus Budget Reconciliation Act), or do you need to find another way to get coverage on your own?
Since Ronald Reagan signed the Consolidated Omnibus Budget Reconciliation Act of 1985, millions of laid-off employees, divorcées, and other dependents have been able to continue the healthcare coverage they had through their employer until finding another source of coverage – usually by getting a new job or joining their spouse's plan.
When Do You Qualify For COBRA Coverage?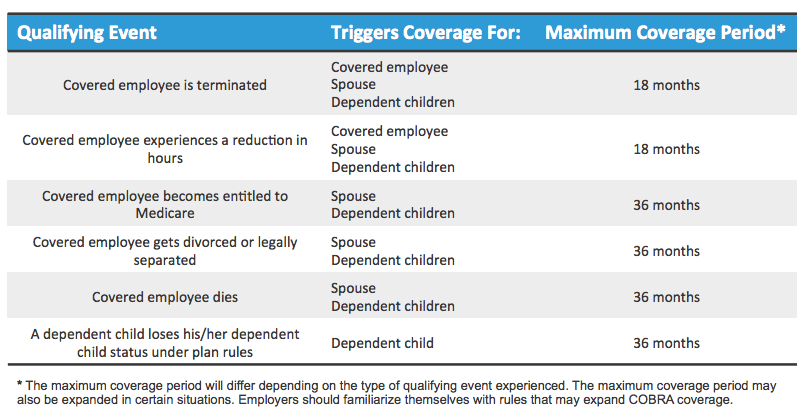 COBRA can serve as a lifeline to those facing an unexpected job loss, but it is also really expensive. COBRA premiums for individual coverage averaged $6,145 per year (or $512 each month) and those for family coverage exceeded $17,170, according to a 2014 Kaiser Family Foundation's Employer Health Benefits Survey. Due to its prohibitive cost, COBRA is an undesirable coverage option for people who can't afford to pay its sky-high premiums each month. If you have a limited budget and are willing to do a little research, alternatives to COBRA coverage offer a more affordable solution.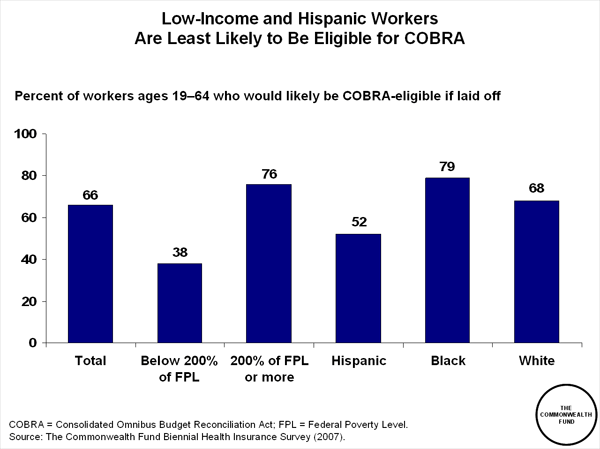 Seven Alternatives to COBRA Coverage
While not having a steady source of income tends to be the biggest concern among the newly unemployed, securing new healthcare coverage is equally important. If you're leaving your job and can't afford the monthly cost of COBRA, it's worth considering one of the alternatives to COBRA coverage below.
Join Your Partner's (or Parent's) Plan. "Anybody with a working spouse should try to get on that spouse's plan," says Phil Lebherz, who directs the Foundation for Health Coverage Education. If your partner gets health insurance through their employer and can add you to their plan as a dependent, go ahead and make the necessary arrangements. Follow up with the benefits administrator at your partner's workplace to confirm the date when your new coverage will take effect. And if you're 26 or younger, you may be able to join a parent or guardian's healthcare plan.
Buy a Marketplace Plan. If you choose to shop for a healthcare plan on the Obamacare exchanges, check to see if you qualify for a subsidy before evaluating your options. The affordability of ACA Marketplace plans varies. It depends on where you live and whether you qualify for a subsidy to offset premium costs. Quite a few prominent insurers, such as Aetna and Wellmark, have announced their plans to withdraw from Obamacare marketplaces in 2018. So consumers in certain U.S. states and counties will have fewer plan options to choose from. You can review Obamacare plans by state here; you can also compare policies and providers online through our health insurance comparison tool. Keep in mind that if you live in a state with a limited plan selection and/or you don't qualify for subsidies, you may find a better deal on plans sold outside the Marketplace.
Purchase a Private, Off-Marketplace Plan. While premium and deductible costs tend to be higher in off-Marketplace plans, insurance policies sold outside the ACA exchanges are more likely to offer other benefits, such as out-of-network coverage. If you're eligible to receive premium subsidies, a Marketplace healthcare plan will almost always be the most affordable coverage choice. If you make earn too much to qualify for subsidies, but don't earn enough to afford high Obamacare premiums, shopping for coverage outside the government Marketplace may make sense. Off-Marketplace coverage can be bought directly from a health insurance carrier, through a private exchange, or with the help of an insurance broker. And don't forget: the same enrollment dates and deadlines apply no matter where you purchase coverage.
Apply For Short-Term Coverage. Like their name implies, short-term health plans function as temporary health insurance for people who are in-between major medical insurance plans. Short-term health plans don't provide as much coverage as a Marketplace healthcare plan. On the other hand, they are much cheaper and can serve as a temporary solution until you can get more comprehensive coverage. Depending on where you live and how healthy you are, short-term health coverage can last up to 90 days (with the possibility of multiple extensions) and costs less than regular insurance coverage does. However, because most short-term policies are not ACA-compliant, providers selling these plans can deny you coverage. That short-term plans aren't ACA-compliant also means you may be stuck with a penalty upon filing your taxes up to 2018. The penalty for being uninsured was eliminated for 2019 and beyond. Some states, however, have their own individual mandate and penalties for lack of qualifying health coverage.
Join a Faith-Based Health Plan. A faith-based health plan, also known as a health-sharing ministry, isn't actually health insurance; it's an alternative to health insurance. Members agree to share the cost of their medical bills with other like-minded individuals in the organization. Health-sharing plans are much less expensive than individual health insurance plans. Additionally, they don't limit choice when it comes to selecting treatment options or medical providers. And because healthcare ministries were 'grandfathered' into the ACA as an exception to the Obamacare mandate, members of health-sharing organizations do not have to pay a tax penalty for being uninsured. The penalty was eliminated for 2019.
Check Your Medicaid or Medicare Eligibility. If you have limited assets and income, you may qualify for Medicaid. If you are 65 or older and aren't planning to return to work, you can elect to receive government-sponsored Medicare health benefits. More information about Medicaid eligibility can be found here; additional details about qualifying for Medicare can be found here.
Coverage Via Professional Associations and Trade Unions. The Freelancers Union and the National Association for the Self-Employed offer coverage to qualifying independent contractors. You are likely to discover additional professional groups doing the same through your research.
The bottom line: avoid being unemployed AND uninsured. If you can't afford to pay COBRA premiums each month, consider alternatives to COBRA coverage–you don't want to go broke, either. Alternative coverage options are by no means perfect, but they tend to be a lot cheaper than continuing your current coverage through COBRA.