Our Vision
Our mission is to be the leading destination for healthcare consumers by providing the knowledge, options and recommendations that will help them make more-informed and better decisions about managing their healthcare.
We seek to develop a relationship with everyday people based on trust and the value we deliver to them through advice, analysis, recommendations and relevant buying options.
Who We Are
HealthCare.com is a privately owned company whose mission is to help consumers make better healthcare decisions. Our management team is comprised of health insurance industry veterans who have over 20 years of combined experience. To learn more about our company, team, and business history, click here.
Editorial Standards
We generally write about health insurance and Medicare, which we know inside and out. Our mission is to help everyday Americans make better health care related decisions through content that is written for them, not for health insurance industry insiders. No one in the health insurance industry has control over our content or our site. Our opinions and editorial decisions are made via expert guidance without influence from advertisers. The editors here are focused on providing the best information that will help people get the best health care with options that make sense for their lives. The views expressed by our editors might not always be shared by other sites or publications. Our advocacy or opinions are issue-specific and are not endorsements for any political ideology, party or elected official. We seek to be fair, objective, and completely accurate in our coverage.
However, we are not a non-profit and we may receive compensation from advertisers, if you use our tools or join a plan after visiting our site. Learn more about our standards here.
Who is Responsible for Content

We stand by the work we produce. Experienced journalists write our content, and licensed insurance agents check all of our work for accuracy. We work with a range of insurers, financial experts, policy wonks, and doctors to produce great advice.
Meet Our Writers
Our writers are experts who have turned complicated Medicare and health insurance rules into much simpler guides.
Experienced journalists write our content, and licensed insurance agents check all of our work for accuracy. Our connections to these insurers, financial experts, policy wonks, and doctors – among others – have helped us produce great advice. We rely on an amazing roster of health insurance journalists and experts featured in major organizations and publications to write our content: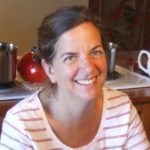 Walecia Konrad
Walecia Konrad is an award winning financial journalist and content producer specializing in health care and personal finance. For the past ten years, she has extensively covered issues surrounding the Affordable Care Act, Medicare and Medicare Advantage from the consumer perspective. As a freelance writer and columnist she has contributed to several national publications and websites, including CBS MoneyWatch, AARP and The New York Times. She also develops content for several financial services companies, including web, video, print and social media. Previously Konrad held staff positions at The New York Times, Money, SmartMoney, BusinessWeek and Forbes.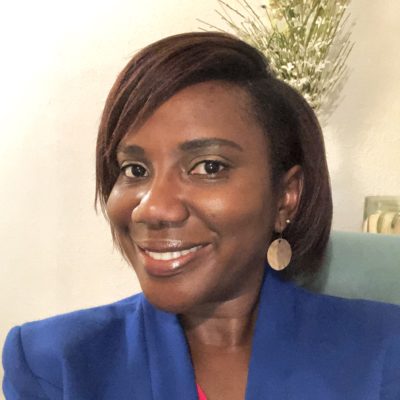 Leonie Dennis
Leonie Dennis, who has more than a decade of experience creating content, is a rising subject matter expert in the Medicare and ACA healthcare reform landscape. She played an instrumental part in writing content for the #OurCare Build Your Own Bill tool, a nonpartisan initiative that allows Americans to decide what legislation they want to include in healthcare laws, send their bill to Congress, and tweet it to the President. Leonie has worked on projects that won multiple awards from the Insurance Marketing Communications Association (IMCA). She holds a Bachelor of Science in Marketing from William Paterson University of New Jersey.
Expert Review Board

We take great pride in making sure that our content provides valuable information for our readers. We know that health insurance and healthcare topics can be confusing and complicated which is why we take additional measures to ensure every piece of content is reviewed by our experts for accuracy, objectiveness, and ultimately usefulness. Our Expert Review board is comprised of industry veterans, Washington policy makers, and healthcare journalists who have over 100 years of collective knowledge and experience in the industry. We rely on them to provide a balanced and fair assessment of our writing.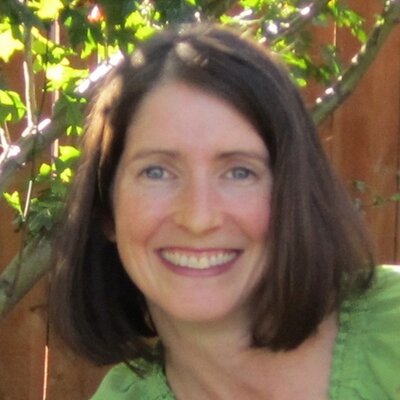 Louise Norris
Since 2006, Louise has analyzed and written about all aspects of health insurance and health care reform at both the state and federal level. She has written extensively for healthinsurance.org, Verywell, medicareresources.org, HSA Store, ADP's Spark and Boost platforms, the Colorado Health Insurance Insider, and Anthem's Benefits Guide, along with various other publications.
Her work has also been published by Health Affairs, as she was part of a team of health policy analysts who initially addressed how the lack of federal funding for cost-sharing reductions would affect premiums and premium tax credits in the individual health insurance market. Louise was a panelist for a 2018 Brookings Institute event that focused on state-level health care reform, and participated in a 2017 WNYC panel designed to help reporters better understand how to cover health care reform. Louise and her husband, Jay, have co-owned a health insurance brokerage since 2003, and she maintains an insurance producer license in Colorado.
Got questions about health insurance or health care reform? You can ask Louise on Twitter.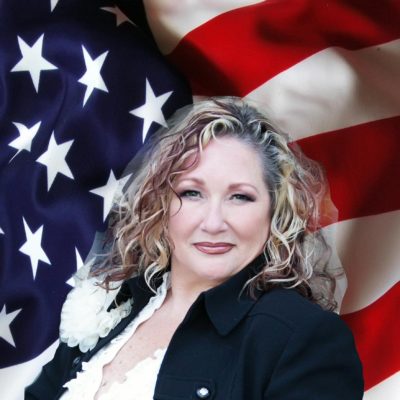 Ronnell Nolan, HIA, CHRS
Ronnell Nolan founded Health Agents for America, Inc. "HAFA" in 2012, a non-profit trade association exclusively for health insurance agents; President/CEO, founded The Nolan Group in 2001, a boutique insurance and lobbyist firm. She brings Agents/Brokers to the table and fights for them in every arena and in every State. She has been in the insurance business as an agent for 37 years and lobbyist for 15 years.  In 2014 & 2015, she was named by Employee Benefit Advisors Magazine as one of the top 20 "Most Influential Women in Benefit Advising" in the Nation, May 2014 had the distinct honor of the cover and feature story of the Employee Benefit Adviser, one of LifeHealthPro's 20 most creative people, A Woman to Watch by the Medical Tourism Association and Business woman of the year by the Louisiana Women's Caucus.
A frequent contributor to the Wall Street Journal, USA Today,  Modern Health Care LifeHealthPro, BenefitsPro, Insurance News Net, Kiplinger, Employee Benefits Advisor, LA Times, Think Advisor, Insurance Journal and speaker on the Patient Protection and Affordable Care Act, she has participated in a series of webinars and lectures on health care reform and currently serves on Louisiana's Commissioner of Insurance, Jim Donelon's Agent Advisory Board & Louisiana Health Care Commission.  She spends much of her time on Capitol Hill representing her members and the clients they represent.
How to Contact Us
We don't sell health insurance ourselves – we just help you compare plans. But you can contact our company directly at:
Email:
Address:
3401 N. Miami Avenue
Suite 205
Miami, FL 33127
To reach an independent, licensed agent, learn more about tax forms (which we do not have) or reach the government healthcare website, visit our extended contact page.